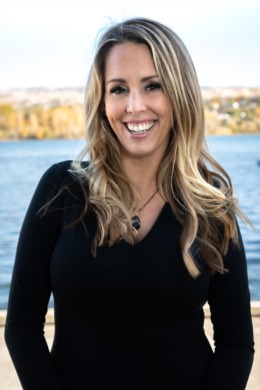 Born and raised in Western Washington, I spent nearly every summer in Chelan County, enjoying the true beauty and simple living that NCW has to offer. In search of a better quality of life, I chose to relocate from Sammamish to the Wenatchee Valley with my three children, passion for outdoor life-style and my love of real estate. Waking up every day in an area that boasts blue skies, four amazing seasons and having mountain recreation all around is still a dream in itself. It is the perfect hybrid of urban culture among the breathtaking natural environment.
I believe that property in this area is not just an investment, but a lifestyle choice made when a person person connects with the community. My professional tenacity for my clients, knowledge of the inventory and ability to really listen to what buyers want allows me to not only identify the perfect property for buyers, but to make the Valley feel like home.
When I'm not scouring the real estate market, I am either court-side, field-side, rink-side, pool-side or mountainside cheering on one or all of my children. I am always in pursuit of good food, good people, good conversations and of course, good real estate.