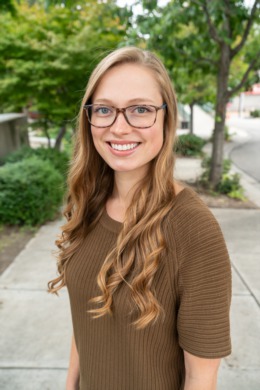 In August of 2019, I joined the Nick McLean Real Estate Group as a Listing Coordinator. Working diligently with our Listing Partners, I specialize in marketing homes online, creating the most demand for our listings.
In addition to my role as a Listing Coordinator, I share my passion for people as the Director of Human Resources. My primary focus is team member excellence and happiness and expanding the collective genius of our team. That is, developing more talented and knowledgeable agents that provide our community with the highest quality real estate services.
I moved to Washington after graduating from Ball State University in Indiana with a bachelor's in Elementary Education. With years of education and youth programming experience, the real estate industry was a natural progression for me. I am at my best in service-oriented positions. I love real estate and both of my "hats" on the team. Every day, I am honored to help both our clients and our agents achieve their goals.