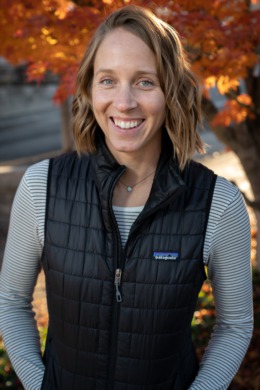 The grit you need, to get you what you want.
Whitney was born and raised in Leavenworth, WA, and has always called the Wenatchee Valley home. For the past 10 years she has devoted herself to her community through healthcare, as a professional EMT. This career path has afforded her unique opportunities, taught her to be cohesive with other agencies and professionals, to be a strong advocate for patients and families, and to remain calm and collected in high stress situations.
As a real estate broker ready and excited to work for you, Whitney's life and work experience will translate into loyalty and advocacy, effective communication with involved agents and professionals, and a calm, collected presence under pressure. This, in addition to having a strong and diverse team behind her at the Nick McLean Real Estate Group, makes Whitney a safe & strong choice to guide you through your home buying process.
A Wenatchee area native born to outdoor enthusiasts, Whitney is passionate about outdoor recreation and adventure. She possesses an intimate knowledge of the wilderness areas. Whether youre looking for hiking or biking, backpacking or trailrunning, paddleboarding or beaching it, rock climbing or whitewater rafting, she's got the local knowledge you need.
During Whitney's downtime, she enjoys riding her mountainbike, and trailrunning to alpine lakes. As a mother, her true passion is exploring the natural world with her kids to provide the incredible experiences our valley offers.
Your next adventure awaits! Let Whitney be your guide.