Local Events from October 3 to 7, 2023
Posted by Nick McLean on Tuesday, October 3, 2023 at 12:08 PM
By Nick McLean / October 3, 2023
Comment
Stay tuned as we bring you the highlights of the must-attend events happening around NCW this week. Get ready to mark your calendars and make the most of every moment. By the way, we would be happy to show you a few houses when you're in the area!


Wenatchee
Wine Down Wednesday with Elaine Eagle
When: Wednesday, October 4, 2023 | 4:00 pm to 7:00 pm
Where: Watermill On The Ave, 118 N Wenatchee Ave, Wenatchee




Join us at Watermill On The Ave for live music the first Wednesday of every month!
Youth Train Rides
When: Saturday, October 7, 2023 | 10:00 am to 2:00 pm
Where: Wenatchee Riverfront Railway, 155 N Worthen Street, Wenatchee




Kids are invited to come ride the rails! Enjoy a ride on a ten-inch gauge miniature railroad operated by volunteers!

Birthday runs are available by appointment on weekends and some summer evenings. To schedule private runs contact: (509) 312-2630.
HOME OF THE NILE SAUNDERS (PEAR) ORCHARD TRAIN SINCE 1988 ORIGINALLY FROM PESHASTIN, WA 10 INCH GAUGE RAILWAY

Leavenworth
Oktoberfest 2023
When: October 7 and 8, 2023 | All day
Where: Front Street Gazebo & Leavenworth Festhalle, Leavenworth


Oktoberfest returns to Leavenworth this fall with longstanding traditions of music, dancing, and the ceremonial tapping of the kegs! This year like last year we have exciting enhancements to Oktoberfest bringing the event throughout downtown Leavenworth, with two fully programmed venues (beer gardens) located at the Leavenworth Festhalle and at Front Street Park. Sit under our clear-topped tent enjoying tasty local and German beers, lively music, and mountain views for days!
We are especially excited to bring our local breweries Icicle Brewing Co., Doghaus Brewery, and Blewett Brewing into the event to pour their beers (including a collaborative ale they are creating just for us) and we'll have those classic imports from Germany too! For the kiddos a 10,000 sq foot Kinderplatz has been added, free for kids 12 and under, with activities, games, a root beer garden, and a 62ft Ferris Wheel! It's time to grab your best Trachten (traditional Bavarian garments) and make plans to celebrate Oktoberfest in America's unofficial Bavarian capital.
Front Street Park Beer Garden (21+ Only)
Fridays 6pm-10pm
Saturdays Noon-10pm
Festhalle Beer Garden und Kinderplatz (Kids welcome until 9pm)
Fridays 6pm-Midnight
Saturdays Noon-Midnight

Chelan
Amos Rome Happy Hour!
When: Wednesday, October 4, 2023 | 3:00 pm to 5:00 pm
Where: Amos Rome Vineyards, 700 Wapato Lake Rd, Manson
Join us every Wednesday for Happy Hour with the Winemaker! Half off glass pours from 3-5pm in the tasting room, where you'll be joined by winemaker Travis Clark (and maybe some other members of the team!) to chat about the wine, harvest, and maybe even his favorite non-wine-related activities!


Heels Night Out at One Wines
When: Friday, October 6, 2023 | 4:30 pm to 6:00 pm
Where: One Wines Inc, 526 E Woodin Ave, Chelan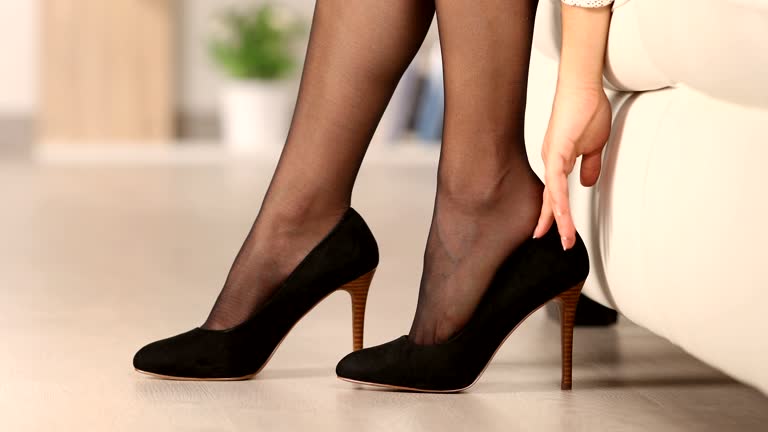 Need a reason to wear your favorite shoes? Well, we have One for you… Heels Night Out at One Wines. Join us for a glass of wine while wearing your favorite pair of shoes (heels or not).


Pumpkin Patch at Chelan Valley Farms
When: Saturday, October 7, 2023 | 10:00 am to 5:00 pm
Where: Chelan Valley Farms, 2393 Green Ave, Manson


Visit Chelan Valley Farms for their 5th Annual Pumpkin Patch!

Open 10am-5pm Saturdays and Sundays through the last weekend of October.







Other events this week:

Wenatchee
Farmers Market
When: Saturday, October 7, 2023 | 8:00 AM to 1:00 PM
Where: Pybus Market, 3 N Worthen St Wenatchee, WA 98801 USA
Trivia Night
When: Wednesday, October 8, 2023 | 7:00 pm to 8:00 pm
Where: Badger Mountain Brewing, 1 Orondo Avenue, Wenatchee
Leavenworth
Leavenworth Community Farmers Market
When: Thursday, October 5, 2023 | 4:00 PM to 7:00 PM
Where: 330 Evans Street, Leavenworth
Chelan
Chelan Evening Farmers Market
When: Thursday, October 5, 2023 | 2:00 pm to 6:00 pm
Where: Riverwalk Park 17 E Wapato Ave, Chelan
7TH ANNUAL CRAB BOIL AT CAMPBELL'S RESORT
When: Saturday, October 7, 2023 | 5:00 pm to 9:00 pm
Where: Campbell's Resort, 104 W Woodin Ave, Chelan