3 Bedroom Houses for Sale in Wenatchee
If you're considering buying a 3-bedroom house in Wenatchee, you're about to embark on an exciting journey of finding the perfect home in this vibrant city surrounded by scenic beauty. Wenatchee offers a selection of lovely 3-bedroom properties, each providing ample space for families or individuals seeking room for various purposes. From cozy single-family homes with modern designs to charming bungalows with classic appeal, Wenatchee's real estate market caters to diverse preferences. Beyond the allure of a 3-bedroom house, living in Wenatchee presents an array of outdoor activities, convenience, and a high quality of life.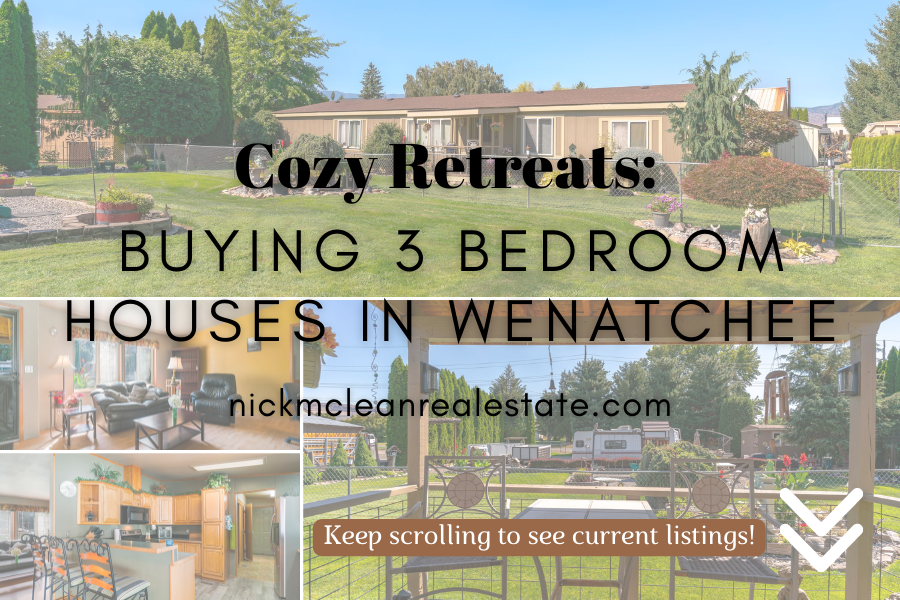 Wenatchee's picturesque landscapes, with the Cascade Mountains as a stunning backdrop, invite residents to enjoy a variety of outdoor pursuits. From hiking and biking along scenic trails to skiing and snowboarding in the nearby mountains, the region offers endless opportunities for exploration and adventure. The city's proximity to the Columbia River also provides water-based activities such as fishing, paddleboarding, and river rafting. Beyond outdoor pursuits, Wenatchee boasts a lively arts and culture scene, as well as a variety of local events and festivals, ensuring a vibrant and fulfilling lifestyle.
3 Bedrooms Houses in Wenatchee
September 30, 2023