4 Bedroom Houses in Wenatchee
Purchasing a 4-bedroom home in Wenatchee can be a smart choice for various reasons. Firstly, a 4-bedroom home offers ample space and flexibility. It provides enough rooms to accommodate a growing family, allow for a home office, or create additional living areas. The extra bedrooms can be used for guest rooms, a dedicated playroom, or a hobby room, providing versatility and functionality to suit different needs. The spacious layout allows for comfortable living and the potential for customization to create a personalized and comfortable living environment.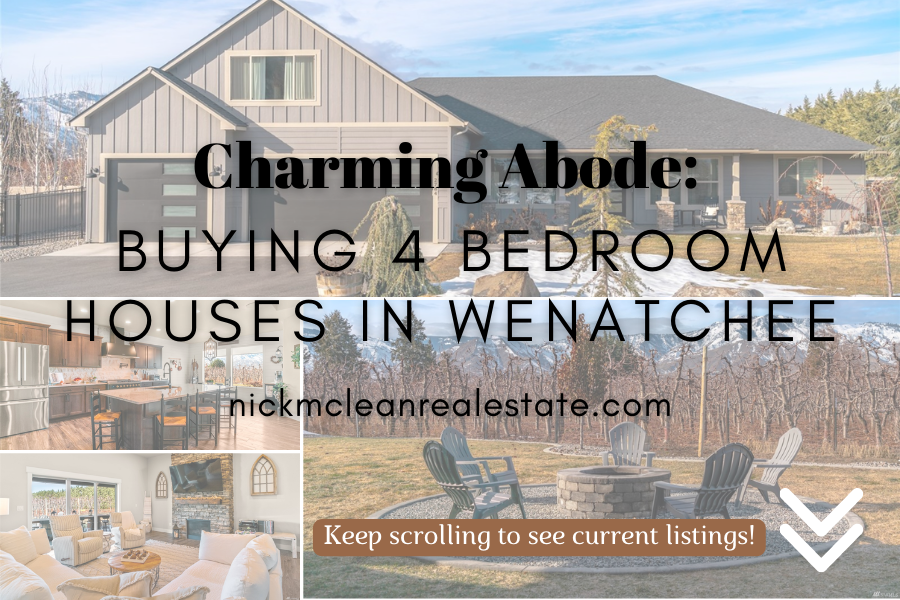 Furthermore, buying a 4-bedroom home in Wenatchee can be a wise investment. As the area experiences growth and development, the demand for larger homes often increases. A 4-bedroom home tends to attract a broader pool of buyers, making it more appealing on the resale market. This higher demand can potentially lead to better resale value and a solid return on investment. Additionally, a 4-bedroom home may offer the possibility of generating rental income. With its larger size, it can be suitable for families or groups of individuals looking to rent a home, providing an opportunity for additional cash flow.
4 Bedroom Homes in Wenatchee For You
September 30, 2023