Buying 4 Bedroom Houses in Okanogan

Okanogan's natural beauty, with its breathtaking landscapes and tranquil surroundings, invites residents to embrace a variety of outdoor pursuits. From hiking and camping in nearby national forests to fishing and boating in the region's lakes and rivers, the area provides endless opportunities for exploration and adventure. The town's close-knit community and friendly atmosphere create a welcoming environment, while cultural events and local gatherings add to the vibrant lifestyle of the region.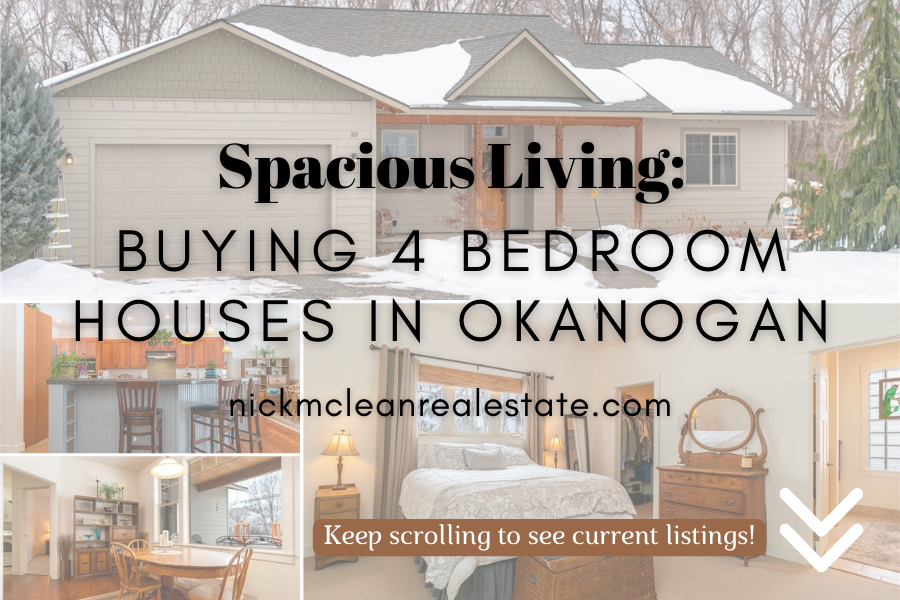 Living in a 4-bedroom house in Okanogan brings the convenience of spacious living combined with the charm of a small-town ambiance. With four bedrooms, homeowners have the flexibility to accommodate guests, create home offices, or have rooms for hobbies and interests. The convenience of a 4-bedroom home ensures that you can enjoy comfortable living and have ample space for your needs. Okanogan's welcoming communities, essential amenities, and a slower pace of life add to the quality of life for residents. Whether you seek a peaceful retreat in the wilderness or an active lifestyle with outdoor adventures, life in a 4-bedroom house in Okanogan offers the perfect blend of convenience, comfort, and the joy of living amidst natural beauty.
Check out these amazing homes!
December 8, 2023