5 Bedroom Houses For Sale in Chelan
If you're considering buying a 5-bedroom house for sale in Chelan, get ready to embrace a luxurious and fulfilling living experience in this charming lakeside town. Chelan offers a selection of stunning homes with five bedrooms, providing ample space for families or those who desire extra room for various purposes. From elegant properties with modern designs to cozy houses with breathtaking lake views, Chelan's real estate market offers a diverse range of options to suit your preferences. Beyond the allure of a 5-bedroom home, living in Chelan presents an array of outdoor activities, convenience, and a high quality of life.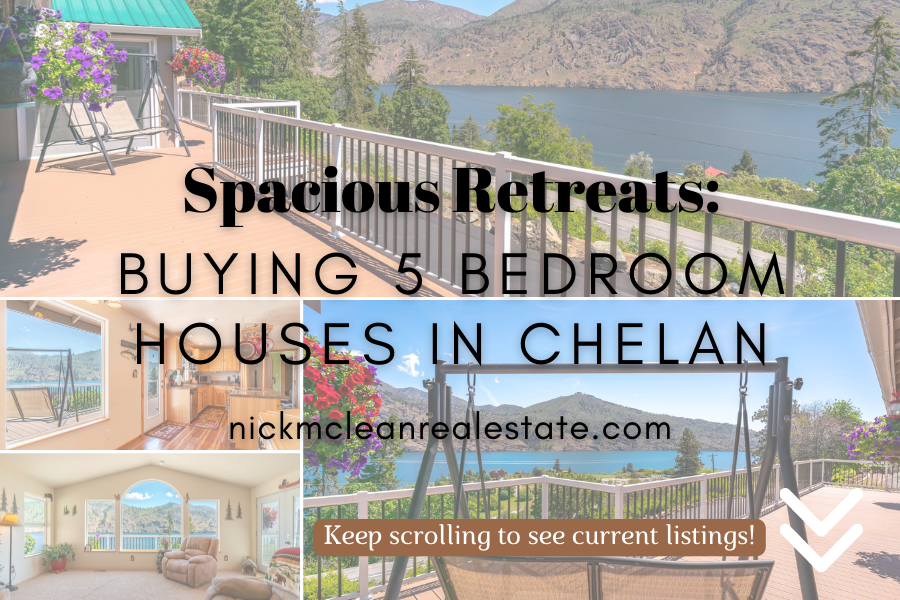 Nestled along the pristine shores of Lake Chelan, residents can immerse themselves in a wealth of water-based activities. From swimming and boating to paddleboarding and fishing, the sparkling waters of Lake Chelan provide endless opportunities for leisure and adventure. The town's scenic beauty also invites residents to explore nearby hiking trails, visit world-class wineries, and enjoy picnics in nature. The variety of outdoor pursuits ensures that residents can savor an active and enriching lifestyle.
See these listings:
September 30, 2023
$1,875,000
Med. List Price