5 Bedroom Houses For Sale in Leavenworth
If you're considering buying a 5-bedroom house for sale in Leavenworth, you're about to embark on an extraordinary living experience in this enchanting Bavarian-inspired town. Leavenworth offers a selection of beautiful homes with five bedrooms, providing ample space for families or those who desire extra room for various purposes. From charming properties with alpine-inspired designs to modern houses with stunning mountain views, Leavenworth's real estate market offers a diverse range of options to suit your preferences. Beyond the allure of a 5-bedroom home, living in Leavenworth presents a plethora of outdoor activities, convenience, and a high quality of life.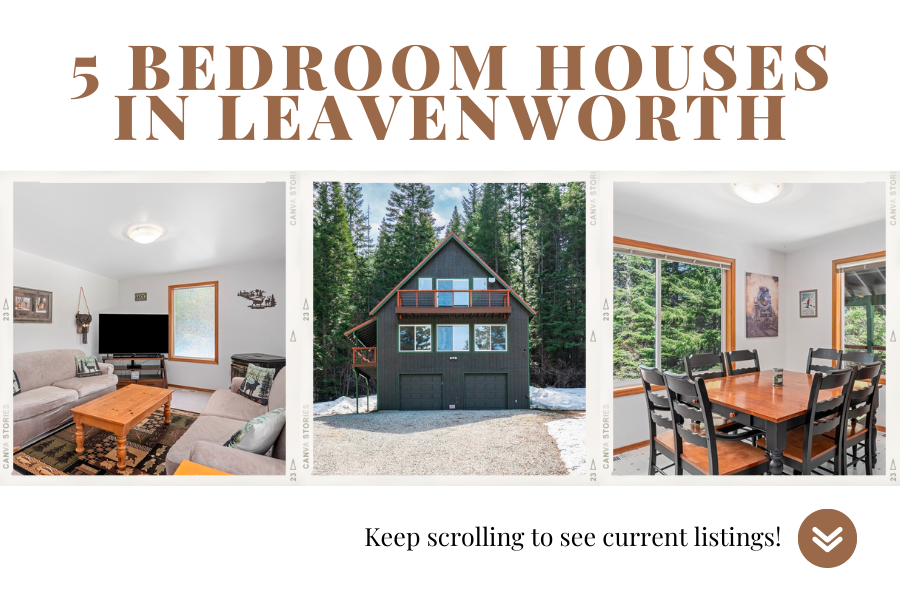 Leavenworth is nestled amidst breathtaking mountain landscapes and offers a wealth of recreational activities for nature enthusiasts. From hiking and biking along scenic trails to skiing and snowboarding in the nearby mountains, the region provides endless opportunities for exploration and adventure. The town's Bavarian-themed charm invites residents to explore the festive downtown area, visit unique shops, and enjoy delightful restaurants. The array of outdoor pursuits ensures that residents can savor an active and vibrant lifestyle.
See these listings
September 30, 2023
$2,200,000
Med. List Price