5 Bedroom Houses For Sale in Okanogan
If you're considering buying a 5-bedroom house for sale in Okanogan, you're about to embark on a delightful journey of spacious living and boundless opportunities for outdoor adventures. Okanogan offers a selection of beautiful homes with five bedrooms, providing ample space for families or those who desire extra room for various purposes. From modern properties with stylish designs to charming homes with picturesque views, Okanogan's real estate market offers a diverse range of options to suit your preferences. Beyond the allure of a 5-bedroom home, living in Okanogan presents an array of outdoor activities, convenience, and a high quality of life.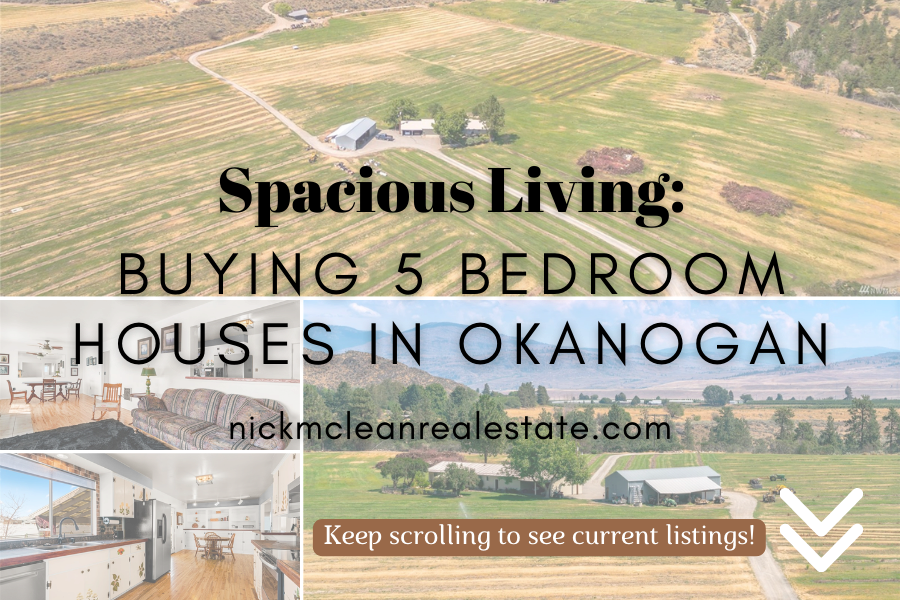 Okanogan is surrounded by breathtaking landscapes and offers a wealth of recreational activities for nature enthusiasts. With spacious living, you can indulge in gardening, create a home gym, or establish a comfortable office space. From hiking and camping in nearby national forests to fishing and river rafting in the region's lakes and rivers, Okanogan provides endless opportunities for exploration and adventure. The town's scenic beauty invites residents to engage in outdoor pursuits, immerse themselves in nature, and enjoy a healthy and active lifestyle.
See these listings
September 30, 2023
Enjoy in-town living in this custom two level, new construction home with 5 bedrooms and 3 full baths on corner lot. Open floor plan give you plenty of room for entertaining. Open kitchen with quarts...