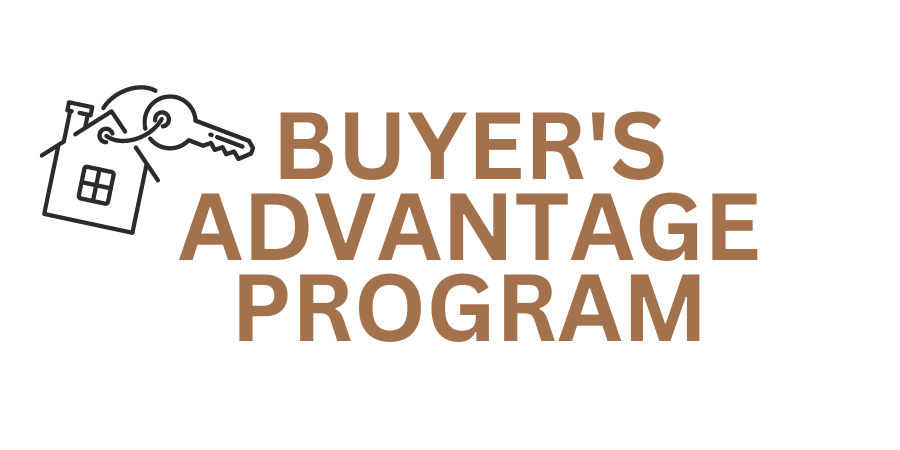 We have one commitment when working with you and that is to exceed your expectations while getting you the best possible price, terms and conditions when you buy a home. To do this, we have created our Buyers Advantage Program to ensure that you get the most house for the least amount of money.
By enrolling in the Buyers Advantage Program, you will receive all the advantages, a variety of consumer programs and services and instant enrollment into our Raving Fan Club. Call us today (509) 255-8070 to meet with one of our associates and save thousands on your next home purchase.
---

How it works. If you are shown seven properties or less and you decide to write an offer and your offer gets accepted, we will write you a check at the closing table for $1,000.00. Here are the details based on purchaser price.
Purchase price $350,000 & higher gets you $1,000 cash at closing
Purchase price $300,000 to $349,999 gets you $500.00 cash at closing
Purchase price $200,000 to $299,999 gets you $350.00 cash at closing
Purchase price $100,000 to $199,999 gets you $250.00 cash at closing

Home Hunter Service: Our home hunters service gives you a backstage pass to the MLS, as if you were an agent. You will have the ability to see all the homes for sale based on your own search criteria and more importantly, get to act on them before most agents even show them to other buyers. This service puts you in position to act quickly on some of the best deals on the market.

Distressed Sellers Program: Get access to motivated sellers who are looking to sell their homes because they are in foreclosure or distressed. These homes represent great bargains and we get access to them.
Strategic Negotiations Experience: Our team sells over 200 homes per year. We use our 50 years of combined real estate experience to work to get you the best price, terms and conditions on your home purchase. In most cases, we can even get the seller to pay some of your closing costs when you buy your home.
Customized Loan Programs: Our mortgage affiliates have experience to get you a loan program that meets your financial needs best based upon the house you want to buy. They are skilled in creative financing to limit the amount of money you need to come to closing and getting you the best rates potentially saving you thousands over the life of your loan.
Cancellation Guarantee: A cancellation guarantee backs all of these services. If you are not completely satisfied with the job we're doing for you, you can cancel your buyers advantage program agreement.

Agree that you are using the Nick McLean Real Estate Group by signing a buyers advantage program agreement to help you buy your home which simply means you will:
Give us your search criteria so we can set you up on the Home Hunters Service
Notify us of any home that you want to see and we will show it to you as quickly as possible
Allow us to prepare, present and negotiate any offer you want on any home you'd like and we will use our skills and experience to work to get you the best possible price, terms and conditions on the home. This includes new construction homes, FSBO and any home you find either on your own or through us.
Inform all other agents, builders and home sellers that you are working with the Nick McLean Real Estate Group if you should come in contact with them without us being there.
Get pre-approved with our preferred lenders prior to viewing homes.
Call us (509) 255-8070 to schedule a time to meet in person with one of our team members to officially join our Buyers Advantage Program

You have the right to cancel this agreement, without penalty at any time up to the time we present an offer on your behalf to a potential seller. Should you want to cancel, you agree to do so in writing with 72 hours notices and deliver it to your representative from the Nick Mclean Real Estate Group. You also agree to let us remedy the situation.

You must sign this Buyers Advantage Program agreement contract before you look at the second home with a representative of the Nick McLean Real Estate Group. It is the second home because it's only fair if in the event we meet you at a house that you called on and you didn't know about the Buyers Advantage Program. The seven home criteria for the cash at closing starts with the second home, IF you looked at a home with us prior to being aware of this exclusive program. You hereby indemnify and hold harmless us and our agents, employees, officers, directors and affiliates against any and all loses, claims, damages, expenses or liabilities whatsoever, joint or several, which may arise out of or in connection with these services and guarantees and our performance.
Don't wait any longer to sell your home. Contact Nick McLean Real Estate Group today and get started with our guaranteed sale program. *Terms and conditions apply.