Buying New Houses for Sale in Chelan
Nestled along the shores of Lake Chelan, residents can immerse themselves in a plethora of water-based activities. From swimming and boating to paddleboarding and fishing, the sparkling waters of Lake Chelan provide endless opportunities for leisure and adventure. Living in a lakefront home adds an extra dimension of enjoyment, as you have immediate access to the water, allowing for memorable moments of relaxation and fun. Beyond the lake, Chelan offers scenic hiking trails, wineries, and charming local shops, providing residents with a diverse range of recreational options.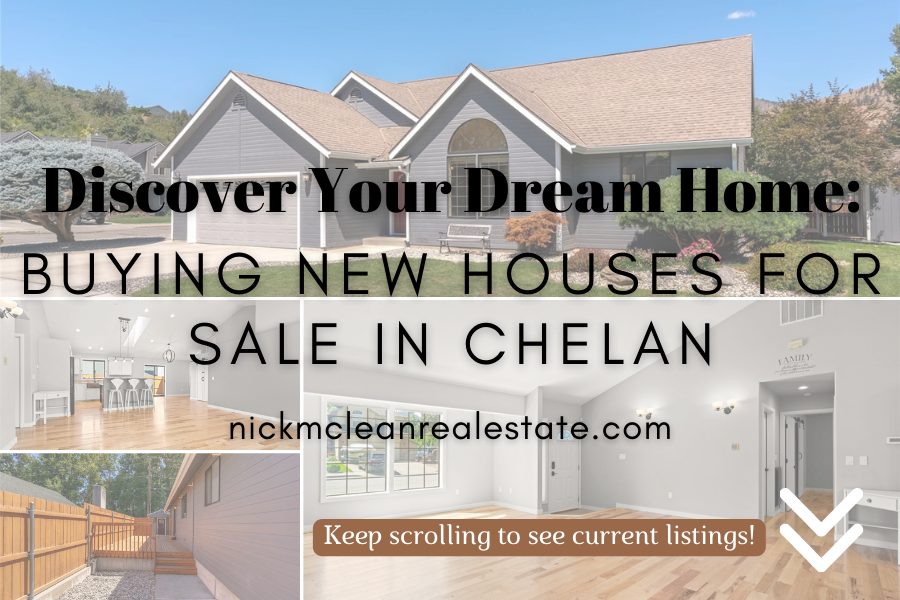 Living in a new house in Chelan brings the convenience of modern living combined with the tranquility of lakeside living. New homes are designed with the latest amenities, ensuring comfort and style. The convenience of a new home means that you can move in with ease and enjoy contemporary living from day one. Additionally, lakefront living offers a serene escape from the daily hustle and bustle, allowing residents to savor breathtaking lake views and sunsets. Whether you seek an active lifestyle filled with water activities or a tranquil retreat in a picturesque setting, life in a new house in Chelan offers the perfect blend of modernity, convenience, and the joy of lakeside living.
Check out these homes!
September 30, 2023
$1,950,000
Med. List Price