Cheap Homes for Sale in Leavenworth
Finding cheap new houses for sale in Leavenworth opens up an opportunity for affordable homeownership in this charming town. These affordable new houses offer a chance to experience a fulfilling life in Leavenworth without breaking the bank. Leavenworth provides a unique and vibrant lifestyle with its Bavarian-inspired architecture, picturesque mountain views, and a strong sense of community. Living in a new house allows residents to immerse themselves in the town's rich cultural offerings, such as the famous Oktoberfest and Christmas Lighting Festival, where they can enjoy live music, delicious food, and festivities throughout the year.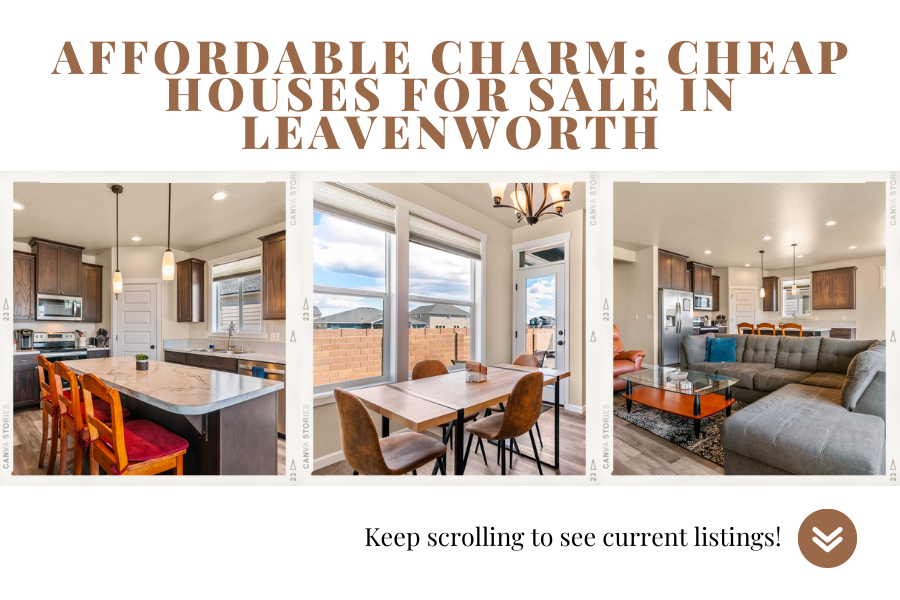 Leavenworth is also a haven for outdoor enthusiasts. With access to nearby rivers, hiking trails, and ski resorts, residents can enjoy a wide range of recreational activities. The town's beautiful natural surroundings provide opportunities for hiking, biking, fishing, skiing, and more. Additionally, Leavenworth offers a variety of boutique shops, local breweries, and restaurants serving authentic German cuisine, providing residents with a unique and enjoyable dining and shopping experience. Living in a cheap new house in Leavenworth allows individuals and families to embrace an active and vibrant lifestyle in a beautiful and welcoming community.
Check out these homes!
September 30, 2023