Cheap Homes for Sale in North Central Washington
Investing in cheap houses for sale in North Central Washington can be a wise decision for several reasons. First and foremost, affordability is a significant advantage. Cheap homes provide an opportunity for buyers to enter the real estate market or expand their property portfolio at a lower cost. These affordable properties often come with lower down payments and mortgage payments, making them accessible to a wider range of buyers. By purchasing a cheap home in North Central Washington, buyers can secure a valuable asset at a more affordable price point.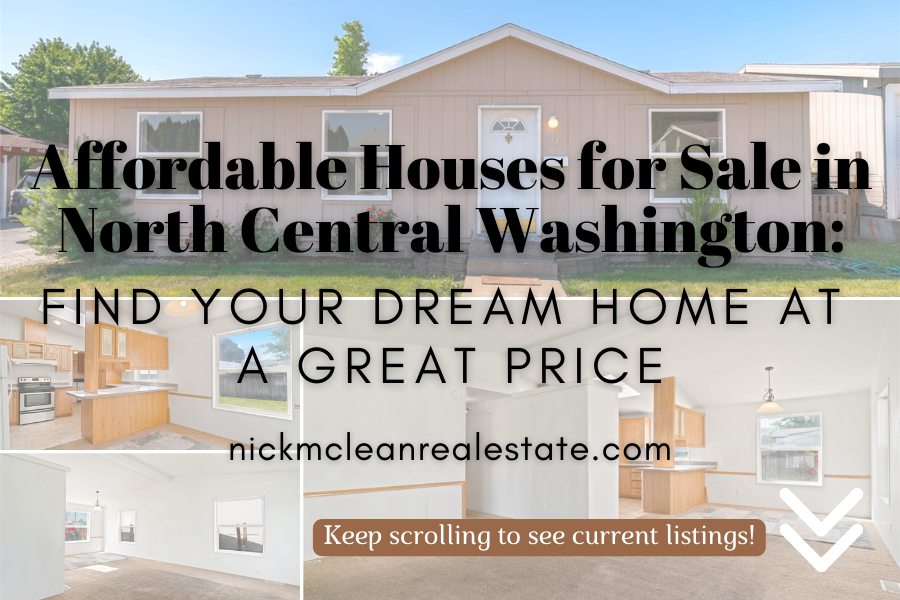 Another advantage of buying cheap houses in North Central Washington is the potential for future value appreciation. The region, known for its natural beauty and recreational opportunities, has experienced steady growth in recent years. As the area continues to develop and attract more residents, the demand for housing is likely to increase. Investing in a cheap home now allows buyers to potentially benefit from future price appreciation as the market continues to thrive. Additionally, buyers have the opportunity to make improvements and renovations to increase the home's value over time. With the availability of affordable materials and skilled local contractors, buyers can enhance the property's appeal and potentially generate a higher return on investment in the future.
See the affordable homes available today!
September 30, 2023