Entiat Real Estate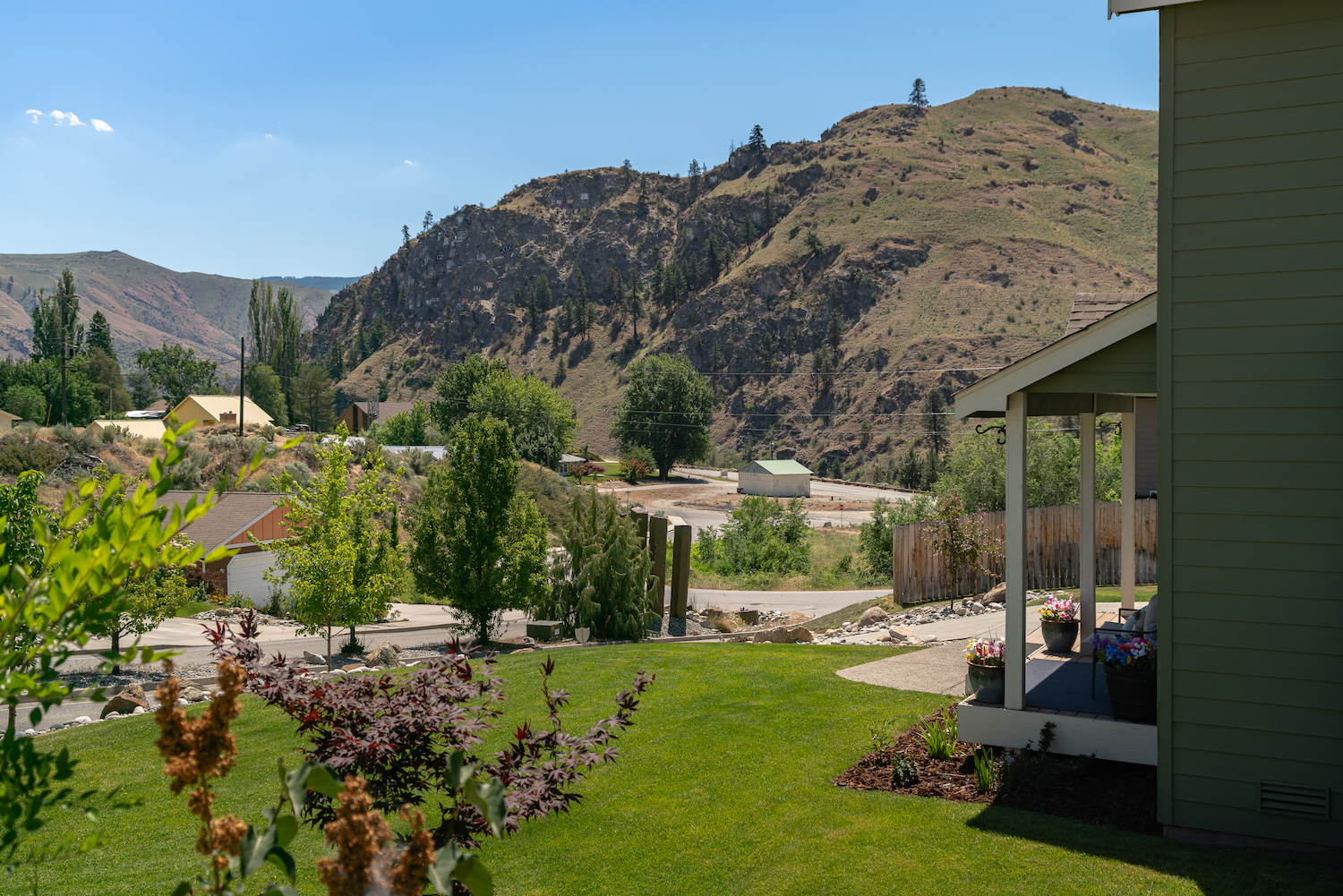 Entiat provides opportunities for buyers to find their dream property in an idyllic setting.
Nestled in the beautiful Cascade Mountains and surrounded by stunning natural landscapes, Entiat provides a unique blend of outdoor adventures, small-town charm, and a close-knit community.
Real estate buyers in Entiat can find a variety of housing options that complement the town's scenic surroundings. From cozy cabins and rustic retreats to modern homes and waterfront properties, Entiat offers a range of choices to suit different preferences and lifestyles.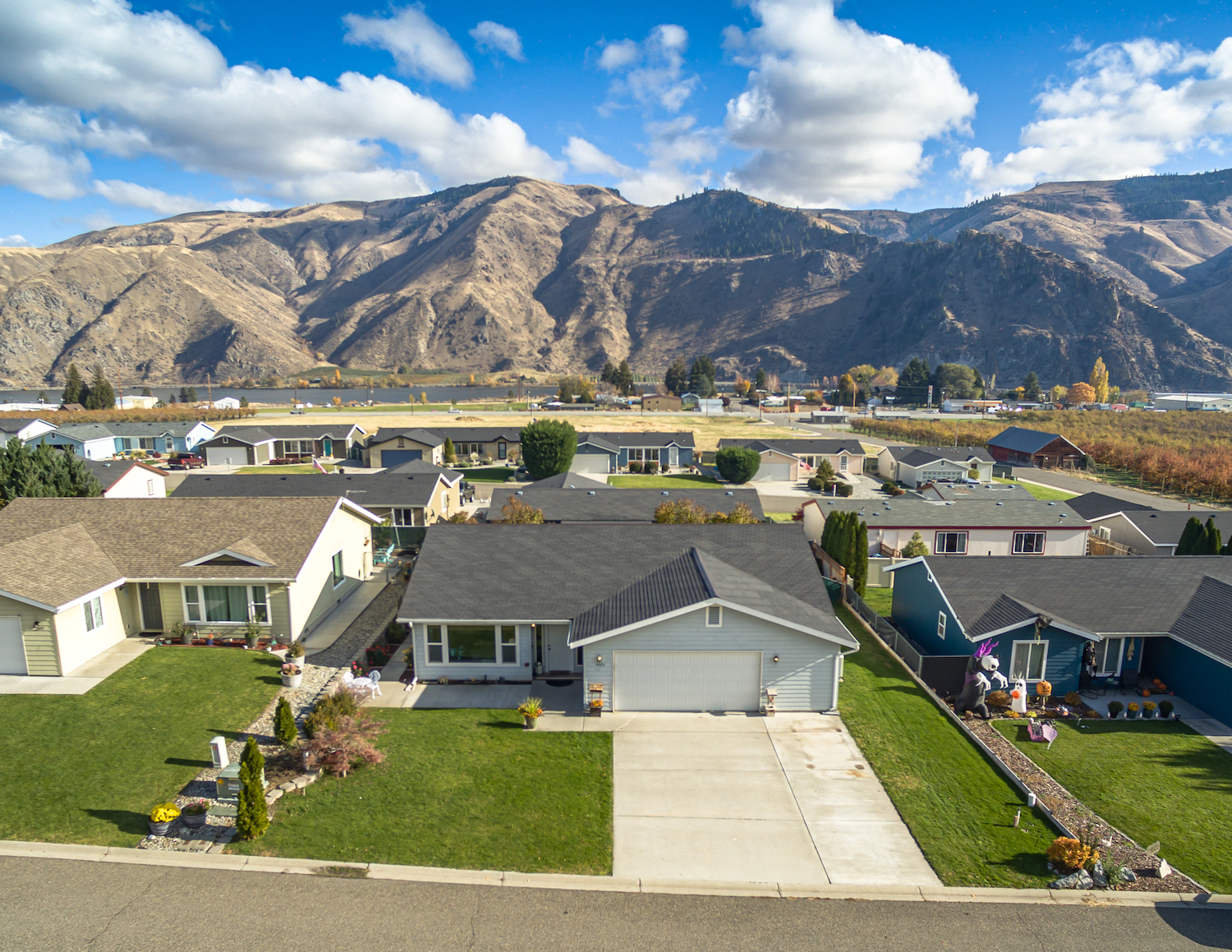 Why are people seeking real estate opportunities in Entiat?
Entiat offers a diverse range of homes that cater to various preferences and lifestyles. For those seeking a cozy and rustic retreat, the town features charming cabins and cottages nestled amidst the picturesque landscapes. These homes, often adorned with wood accents and boasting scenic views, provide a tranquil and inviting atmosphere, perfect for those looking to immerse themselves in nature.
In addition to cabins and cottages, Entiat boasts a selection of single-family homes in different architectural styles and sizes. Whether it's a traditional family home or a contemporary dwelling, these properties offer spacious yards, attached garages, and modern interiors, providing ample space for families or individuals seeking a permanent residence in the area.
Waterfront properties are another highlight of Entiat's real estate market. With its close proximity to the Entiat River and nearby Lake Chelan, buyers have the opportunity to own homes with stunning water views and direct access to recreational activities. These waterfront properties offer residents the chance to enjoy boating, fishing, and serene relaxation by the water's edge.
For those with a specific vision in mind, Entiat presents an opportunity to build custom-designed homes. With available land and the backdrop of the town's natural beauty, buyers can collaborate with local builders and architects to create their dream home tailored to their exact preferences and requirements.
Lastly, Entiat is an attractive destination for vacation homes. The town's scenic beauty, abundance of outdoor activities, and serene atmosphere make it an ideal retreat for individuals seeking a second home or a vacation property. Owning a vacation home in Entiat allows residents to escape the hustle and bustle of city life and immerse themselves in the tranquility of the area during their leisure time.
What does Entiat offers?
Entiat offers a wealth of activities and breathtaking scenery, making it a haven for outdoor enthusiasts and nature lovers. Here are some of the notable activities and sceneries that Entiat has to offer:
1. Hiking and Trail Exploration: Entiat is surrounded by beautiful landscapes and boasts an extensive network of hiking trails. From leisurely strolls to challenging hikes, residents and visitors can explore the area's diverse terrain, including forested trails, scenic overlooks, and mountain vistas. Popular trails include the Entiat River Trail and the Mad River Trail.
2. Water-based Recreation: With the Entiat River and nearby Lake Chelan, water-based activities abound in Entiat. Residents can enjoy fishing for trout and salmon, kayaking or paddleboarding along the river, or spending a day on the pristine waters of Lake Chelan, boating, swimming, or simply basking in the sun on the lake's sandy beaches.
3. Camping and RVing: Entiat offers opportunities for camping and RV enthusiasts to immerse themselves in the great outdoors. There are several campgrounds and RV parks in the area, providing a chance to experience the tranquility of nature, roast marshmallows by the campfire, and enjoy stargazing under the clear night sky.
4. Wildlife Viewing: Entiat is home to a diverse array of wildlife, including deer, elk, eagles, and a variety of bird species. Nature lovers can embark on wildlife viewing excursions, either on guided tours or through self-guided explorations, to catch glimpses of these majestic creatures in their natural habitat.
5. Scenic Drives: The surrounding countryside of Entiat offers stunning scenic drives, allowing residents and visitors to admire the beauty of the Cascade Mountains, the Entiat Valley, and the winding river. Driving along routes such as the Entiat River Road offers panoramic vistas and opportunities to stop at scenic viewpoints for memorable photo opportunities.
6. Photography and Nature Appreciation: Entiat's picturesque landscapes provide endless opportunities for photography enthusiasts to capture the beauty of nature. From vibrant wildflowers in the spring to golden foliage in the fall, the changing seasons offer stunning backdrops for capturing memorable moments.
7. Picnicking and Relaxation: Entiat features numerous parks and picnic spots where visitors can unwind, have a picnic with family and friends, or simply relax in the serene surroundings. Parks like the Entiat City Park and the Kiwanis Waterfront Park offer green spaces, playgrounds, and waterfront access for leisurely enjoyment.
With its abundant outdoor activities and captivating scenery, Entiat offers a natural playground for residents and visitors alike. Whether it's embarking on a hiking adventure, enjoying water-based activities, observing wildlife, capturing stunning photographs, or simply savoring the tranquility of the outdoors, Entiat provides a wealth of opportunities to connect with nature and create lasting memories.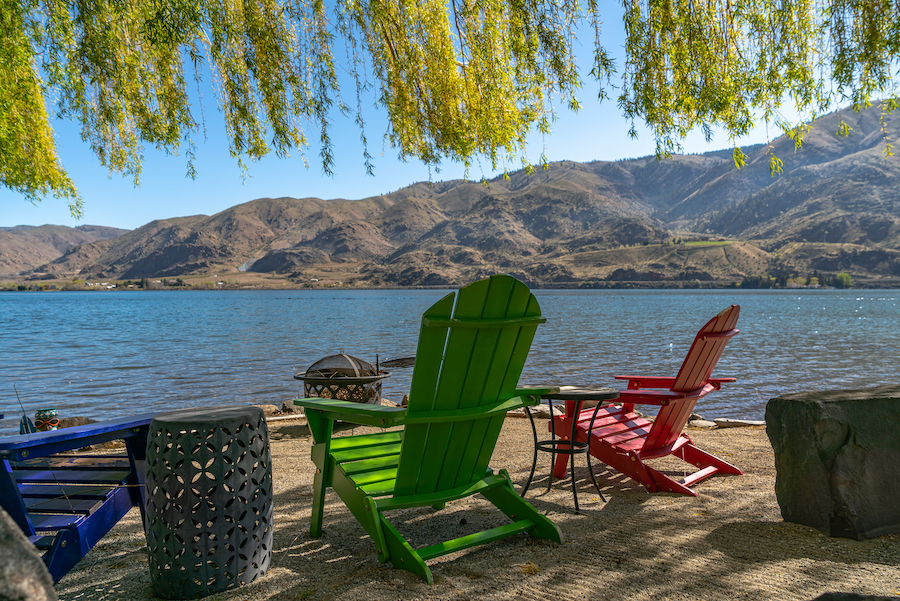 What does Wenatchee offers?
Wenatchee, Washington, nestled in the heart of the picturesque Wenatchee Valley, offers a plethora of captivating attractions and activities for visitors and residents alike. Here are some of the highlights to explore in this vibrant destination:
1. Outdoor Adventures: With its stunning natural surroundings, Wenatchee is a haven for outdoor enthusiasts. Embark on thrilling hiking and biking trails in the nearby Cascade Mountains, where you'll be rewarded with breathtaking views of rugged peaks, pristine lakes, and cascading waterfalls. In winter, hit the slopes at the renowned Mission Ridge Ski Area, offering exhilarating downhill skiing and snowboarding.
2. Columbia River: The mighty Columbia River winds its way through Wenatchee, providing endless opportunities for recreation. Take a scenic boat cruise along the river, go fishing for salmon or steelhead, or try your hand at paddleboarding and kayaking. The riverfront parks offer tranquil picnic spots, walking trails, and ideal settings for family outings.
3. Apple Capital Loop Trail: A favorite among locals and visitors, this 10-mile paved trail meanders along the Columbia River, offering stunning views and a chance to immerse yourself in nature. Whether you choose to walk, run, or bike, the trail is a perfect way to enjoy the area's beauty while staying active.
4. Pybus Public Market: Located in the heart of Wenatchee, the Pybus Public Market is a vibrant hub of local culture. Browse through a variety of specialty shops, indulge in delectable food from the diverse eateries, and enjoy live music and events. From fresh produce and artisanal crafts to delightful restaurants, this market is a must-visit for all.
5. Wenatchee Valley Museum & Cultural Center: Dive into the rich history and culture of the region at the Wenatchee Valley Museum. Discover captivating exhibits showcasing the area's Native American heritage, pioneer life, and local industry. The museum also hosts engaging events, educational programs, and rotating exhibitions that cater to all ages.
6. Wine Tasting: Wenatchee Valley is part of the renowned Washington wine region. Embark on a delightful wine tour, exploring the numerous wineries and vineyards dotted across the valley. Sample exquisite local varietals, savor gourmet food pairings, and soak in the serene vineyard vistas.
7. Performing Arts: Immerse yourself in the thriving arts scene of Wenatchee by catching a show at the Numerica Performing Arts Center. From live theater performances to concerts, dance shows, and cultural events, there's always something entertaining happening at this esteemed venue.
Wenatchee, WA, is a destination that effortlessly combines natural beauty, outdoor adventures, cultural experiences, and a warm community spirit. Whether you're seeking thrilling outdoor escapades or a serene retreat, Wenatchee offers a diverse range of attractions to satisfy every taste and interest.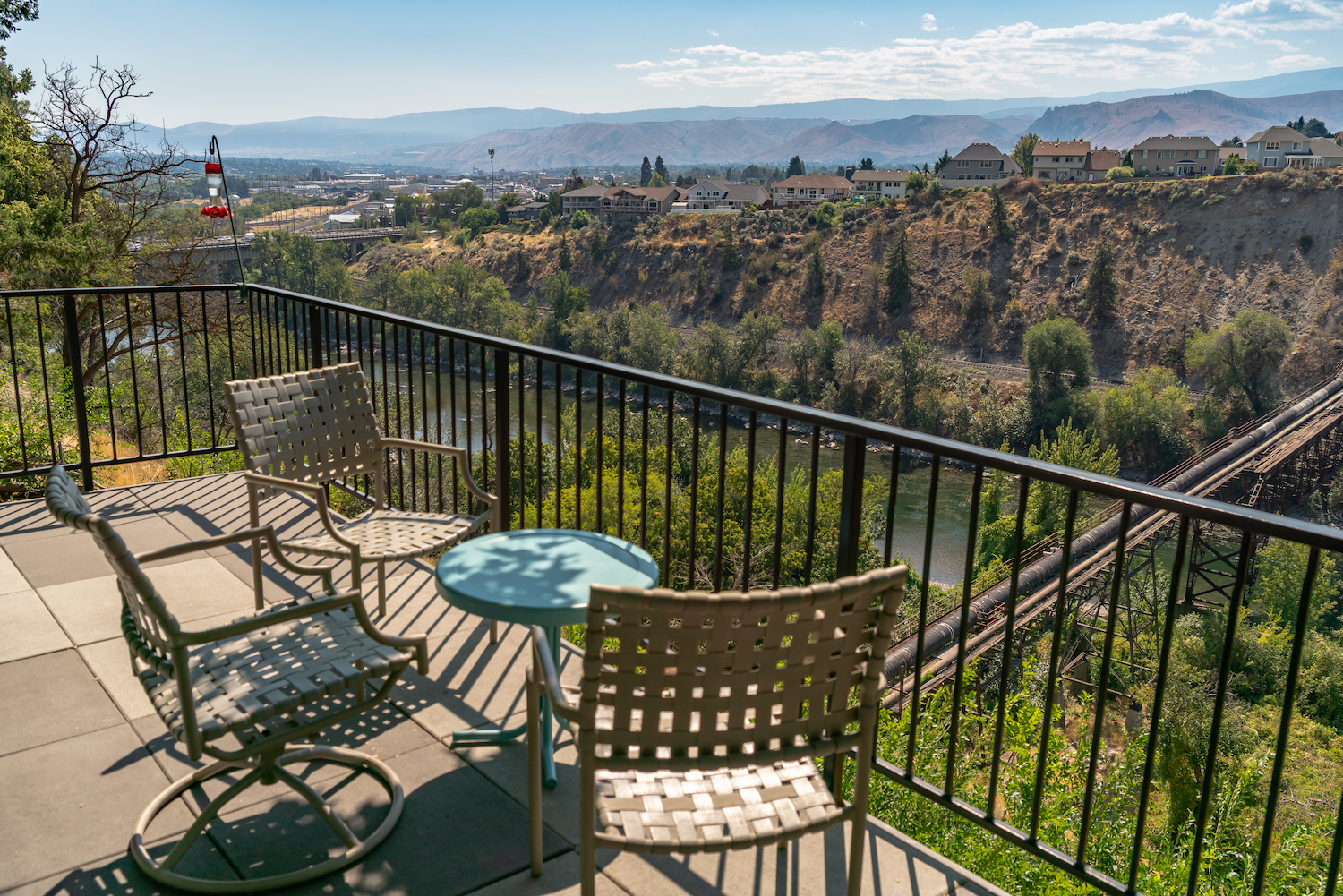 Who should I trust when considering real estate in Wenatchee, WA?
Nick McLean Real Estate Group is known as an excellent real estate company that is also known for its professionalism and dedication to customer satisfaction. As a company, we have a wide range of services and property opportunities to offer to clients and are always up for new and innovative ideas.
If you are looking for an excellent real estate company that is dedicated to providing the best possible service to its clients, then Nick McLean Real Estate Group is a perfect choice for you.
Our team is committed to providing the highest level of service and expertise, and we are dedicated to helping our clients find the perfect property for their needs. If you are interested in learning more about our real estate services, or if you would like to schedule a consultation, please contact us today.
We would be happy to answer any questions that you may have.