Congratulations on embarking on your journey towards becoming a homeowner! To ensure a successful escrow and settlement process, it's important to be aware of a few key factors and seek guidance from a professional real estate agent.
---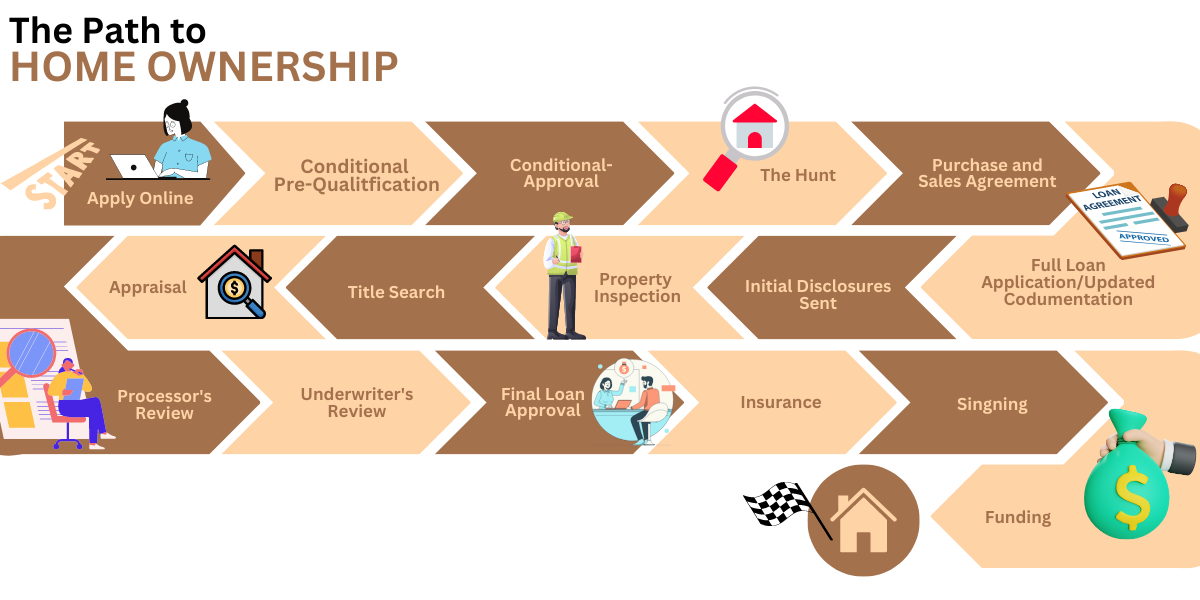 One of the most important aspects of buying a home is providing a down payment. The amount required may vary depending on your mortgage, but you have the flexibility to choose how much you want to contribute. Keep in mind that the more you put towards the total price of the home, the quicker you can pay off your mortgage and the lower your monthly mortgage payments will be.
Working with a qualified real estate agent can help you navigate the home buying process and determine the right down payment amount for your budget. Your agent can also assist you in finding mortgage options that align with your financial goals and help you negotiate terms that work in your favor.
As you embark on the home buying journey, it's important to understand the role of an escrow or settlement company. This neutral third party will help facilitate the transfer of funds and ensure that all parties involved receive what they're entitled to.
When you make a deposit, this money is typically held by the escrow or settlement company until the sale is finalized. It's crucial to ensure that you have enough funds in your account to cover the check. If the sale goes through, your deposit will be applied to the purchase price of the home. However, if the sale falls through, you may be entitled to a refund of your deposit, minus cancellation fees.
It's important to note that in some cases, a liquidated damages clause may be included in the purchase contract. This clause allows the seller to keep the deposit as compensation if the buyer backs out of the sale. It's recommended to consult with an attorney before signing a purchase contract to determine if this clause is in your best interest.
By working with a knowledgeable real estate agent and an experienced escrow or settlement company, you can navigate the process with ease and confidence.
When purchasing a home, the escrow process typically takes about 30 days, but it can vary. During this time, both the buyer and seller must complete all items specified in the contract. An inspection contingency is usually included in the contract, so it's crucial to complete the inspection as soon as possible to avoid canceling the agreement due to unsatisfactory results.
A financing contingency is also crucial when buying a home. This contingency gives you the option to back out of the contract if you can't secure financing for the home. Once you've signed the contract, you usually have a specific period to obtain funding. Your lender will assist you in completing the necessary paperwork and providing any additional documentation. If you can't secure funding within the specified time frame, you'll need to remove the financing contingency or cancel the contract altogether. It's essential to discuss your options with your real estate agent and/or attorney before making any decisions.
When you're purchasing a home, it's important to conduct a thorough inspection of the property to identify any potential issues or repairs that may be needed. This may include a general inspection, as well as specific inspections for things like termites, mold, or radon. An inspection contingency is often included in the purchase contract, which allows you to back out of the agreement if the inspection reveals any significant problems.
Additionally, it's important to review the seller's disclosures, which provide information on any known issues with the property. These disclosures may include things like previous damage or repairs, the age of major systems like the roof or HVAC, or any neighborhood nuisances such as noisy neighbors or frequent traffic.
Taking the time to thoroughly inspect the property and review all disclosures can help you make an informed decision about your purchase and avoid any surprises or costly repairs down the road.
Closing on your new home is an exciting time, but it can also be stressful. To make the transition as smooth as possible, remember to contact your local utility companies in advance to schedule the turn-on of services. This ensures that you have electricity, gas, water, and other necessary services up and running as soon as you move in.
Additionally, scheduling a final walk-through inspection of the property before closing is crucial. This is your opportunity to ensure that everything is in the same condition as when you agreed to purchase the property. Check that any fixtures or appliances that were included in the contract are still in place and functioning correctly. If there are any issues, address them with the seller before closing. Follow these simple steps to ensure a stress-free transition into your new home.
Congratulations on your new home!