Buying Fixer Upper Houses in NCW
If you're considering buying a fixer-upper house in North Central Washington, you're about to embark on a rewarding journey of renovation and transformation in this picturesque region. North Central Washington offers a selection of fixer-upper properties, each presenting a unique opportunity to create the home of your dreams. From charming cottages with hidden potential to spacious family homes in need of some TLC, the region's real estate market caters to those who relish the challenge and satisfaction of turning a house into a personalized masterpiece. Beyond the allure of a fixer-upper, living in North Central Washington offers a plethora of outdoor activities, convenience, and a high quality of life.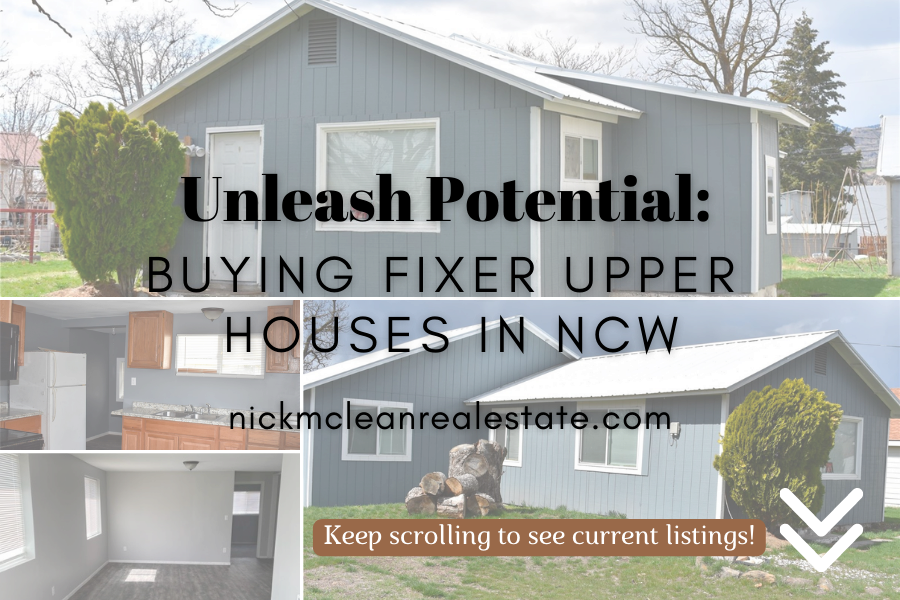 North Central Washington's breathtaking landscapes and abundant natural beauty invite residents to embrace a variety of outdoor pursuits. From hiking and camping in nearby national forests to fishing and boating in the region's lakes and rivers, the area provides endless opportunities for exploration and adventure. The region's four seasons offer diverse recreational activities, from skiing and snowboarding in the winter to water sports and hiking in the warmer months. Living in a fixer-upper house allows you to connect with the environment and immerse yourself in the beauty of the surroundings as you work on restoring your home.
Fixer Upper Houses in NCW
September 30, 2023