Houses for Sale in Chelan
Buying a house for sale in Chelan offers a wonderful opportunity to embrace the beauty of this scenic lakeside town. Chelan provides a range of housing options, from charming historic homes to contemporary waterfront properties and modern townhouses. Buyers can find a variety of homes to suit their preferences, whether they desire a cozy retreat or a spacious family residence. With the availability of different housing types, purchasing a house in Chelan ensures that residents can enjoy the tranquility and charm of lakeside living.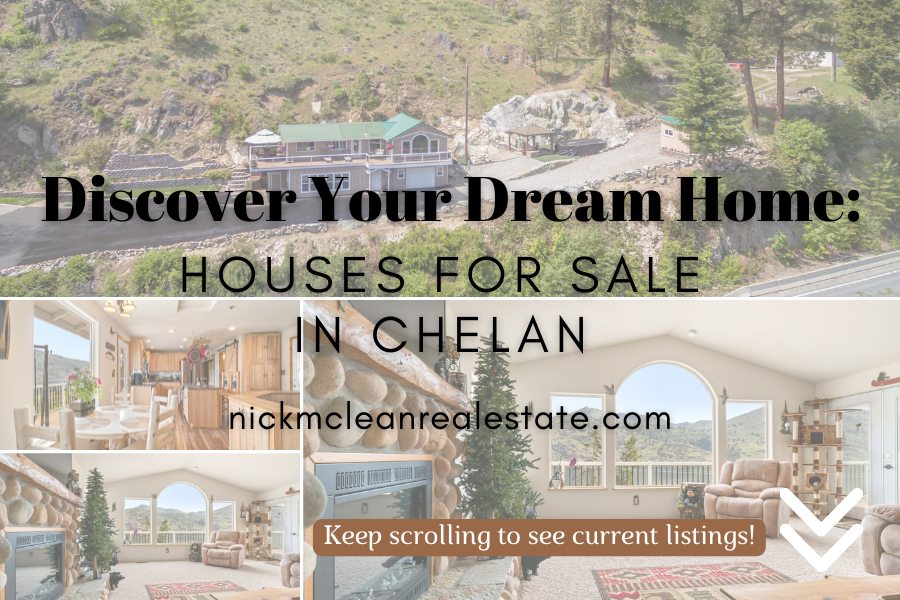 Chelan is renowned for its picturesque Lake Chelan, which provides a plethora of recreational activities. Residents can indulge in boating, fishing, kayaking, and paddleboarding on the pristine waters of the lake. The surrounding area offers hiking trails with breathtaking views, perfect for nature enthusiasts. Golf courses, wineries, and vineyards are also popular attractions in Chelan. Additionally, the town hosts various events and festivals throughout the year, including the Chelan Winterfest and the Chelan County Fair, providing entertainment and community engagement opportunities for residents of all ages.
Check out these homes!
September 30, 2023