Buying Houses for Sale in Leavenworth with Land
If you're considering buying a house with land for sale in Leavenworth, you're in for an enchanting living experience surrounded by natural beauty and outdoor adventures. Leavenworth offers a selection of homes with spacious land, providing the perfect setting for a variety of activities and a sense of tranquility. From expansive estates with sweeping views to charming properties with room for personalization, Leavenworth's real estate market offers a diverse range of options to suit your preferences. Beyond the allure of a house with land, living in Leavenworth presents a plethora of outdoor activities and the convenience of lakeside living.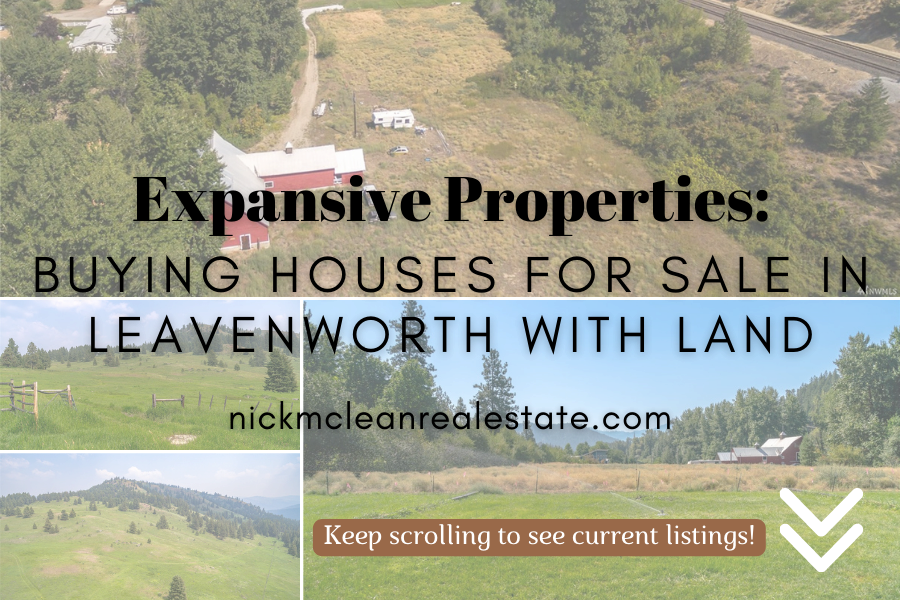 Living in a house with land in Leavenworth brings the convenience of versatile living combined with the tranquility of lakeside living. With spacious land, homeowners have the freedom to customize their property and create a space that reflects their lifestyle and interests. The convenience of having land means you can enjoy outdoor activities, host gatherings with family and friends, or simply savor the serenity of nature in your own backyard. Additionally, the proximity to town amenities ensures that residents have access to shops, dining, and cultural experiences while enjoying the privacy and beauty of their lakefront land. Whether you seek a dynamic lifestyle with outdoor adventures or a peaceful retreat in a picturesque setting, life in a house with land in Leavenworth offers the perfect blend of convenience, natural beauty, and the joy of lakeside living.
See these properties:
September 30, 2023