Houses for Sale in Leavenworth
Buying a house for sale in Leavenworth offers a unique living experience in a picturesque setting. The town provides a range of housing options, from charming Bavarian-style cottages to modern townhouses and spacious family homes. With its distinct architectural style and stunning mountain views, Leavenworth offers a variety of homes to suit different tastes and preferences. Whether you're seeking a cozy retreat or a larger property to accommodate a growing family, there are houses available that capture the essence of the town's beauty and charm.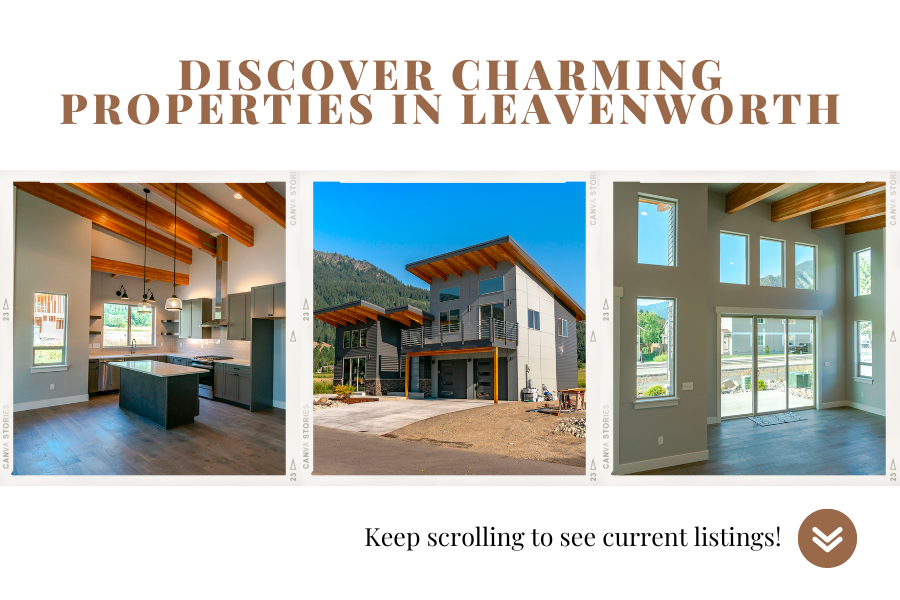 Living in Leavenworth opens up a world of outdoor activities and recreational pursuits. The town is surrounded by natural wonders, including nearby hiking and biking trails, opportunities for river rafting and kayaking, and winter sports in the nearby ski resorts. Residents can explore the enchanting Alpine Lakes Wilderness area, go rock climbing, or simply take in the breathtaking scenery. Leavenworth is also known for its lively festivals, such as the Oktoberfest and Christmas Lighting Festival, which offer residents and visitors an immersive cultural experience. The town's Bavarian-themed shops, restaurants, and breweries provide additional opportunities for leisure and enjoyment.
Check out these houses!
September 30, 2023