Buying Houses for Sale in Okanogan with Land
If you're considering buying a house with land for sale in Okanogan, you're embarking on a remarkable journey of tranquility and outdoor exploration in this scenic town. Okanogan offers a selection of homes with spacious land, providing an opportunity to immerse yourself in nature and create your own private oasis. From expansive estates with breathtaking views to charming properties with room for recreational pursuits, Okanogan's real estate market offers a diverse range of options to suit your preferences. Beyond the allure of a house with land, living in Okanogan presents a plethora of outdoor activities and the convenience of lakeside living.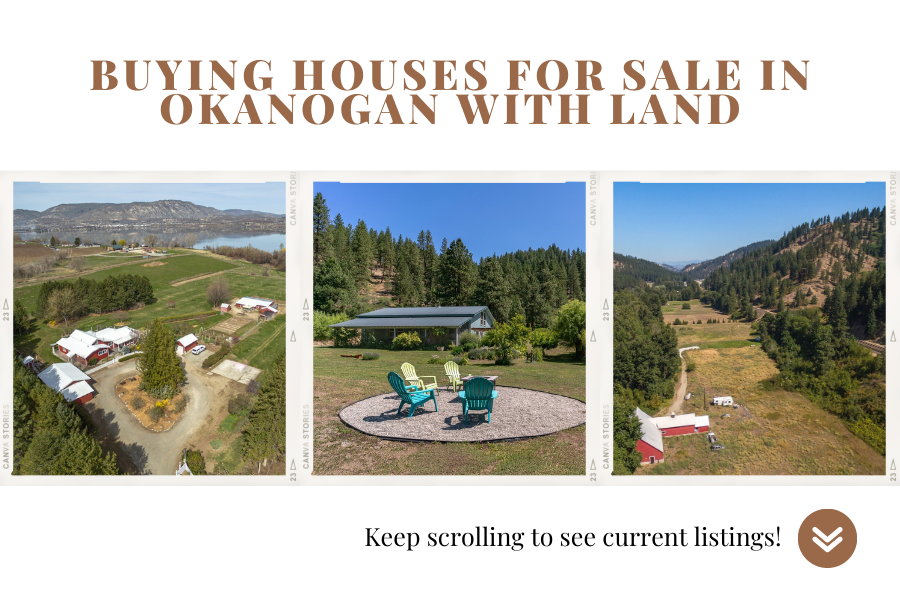 Okanogan is surrounded by picturesque landscapes, inviting residents to embrace a variety of outdoor adventures. With ample land, you can indulge in gardening, start a small farm, or simply create a serene outdoor sanctuary. From hiking and horseback riding along scenic trails to fishing and boating in nearby lakes and rivers, the region provides endless opportunities for exploration and enjoyment. Living with a house on lakefront land adds an extra dimension of delight, allowing for immediate access to water activities such as swimming, kayaking, and paddleboarding. Beyond outdoor pursuits, Okanogan's peaceful ambiance offers a sense of tranquility and relaxation.
See these listings:
September 30, 2023