Houses for Sale in Okanogan
Buying a house for sale in Okanogan offers the opportunity to embrace a serene and picturesque lifestyle in this charming town. Okanogan provides a variety of housing options, including single-family homes, ranch-style properties, and spacious plots of land for custom builds. Whether you prefer a cozy house in town or a larger property with expansive views of the surrounding mountains and valleys, Okanogan has homes available to suit different preferences. The town's real estate market offers a diverse range of options, ensuring buyers can find a home that meets their specific needs and desires.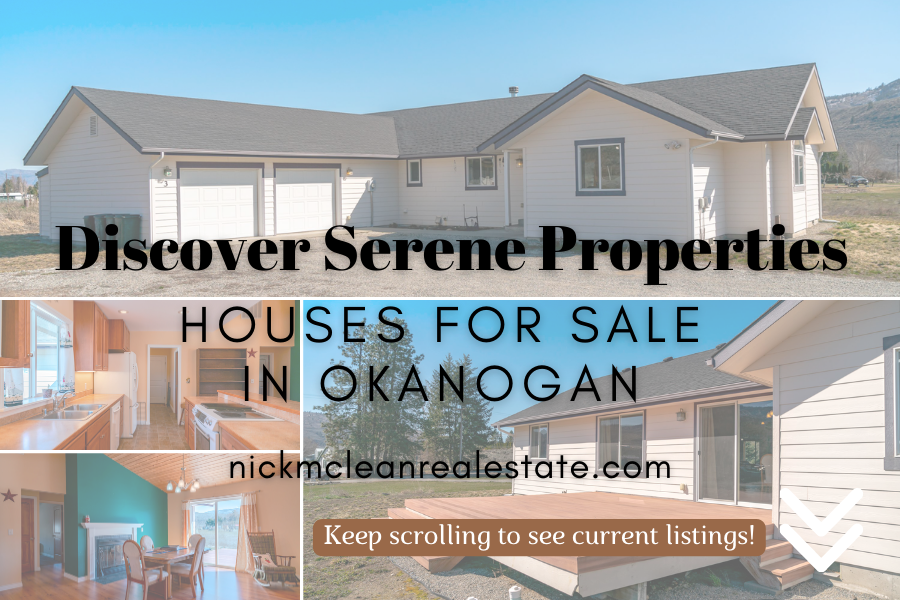 Okanogan is surrounded by stunning natural beauty and offers a range of outdoor activities. The town is located near the Okanogan-Wenatchee National Forest, providing opportunities for hiking, camping, and wildlife watching. Outdoor enthusiasts can explore the nearby lakes and rivers for fishing, boating, and swimming. The region is also known for its excellent hunting opportunities. In addition, the town hosts events such as the Okanogan County Fair and Rodeo, offering entertainment and community engagement. With its proximity to nature and recreational activities, Okanogan provides a wealth of opportunities for residents to enjoy an active and outdoor-oriented lifestyle.
Check out these houses!
September 30, 2023