Buying Houses for Sale in Wenatchee with Land
If you're considering buying a house with land for sale in Wenatchee, get ready to embrace a unique and enriching living experience in this scenic city. Wenatchee offers a selection of homes with spacious land, providing ample room for various activities and opportunities for personalization. From sprawling estates with breathtaking views to cozy properties with room for outdoor pursuits, Wenatchee's real estate market offers a diverse range of options to suit your preferences. Beyond the allure of a house with land, living in Wenatchee presents an abundance of outdoor activities and the convenience of lakeside living.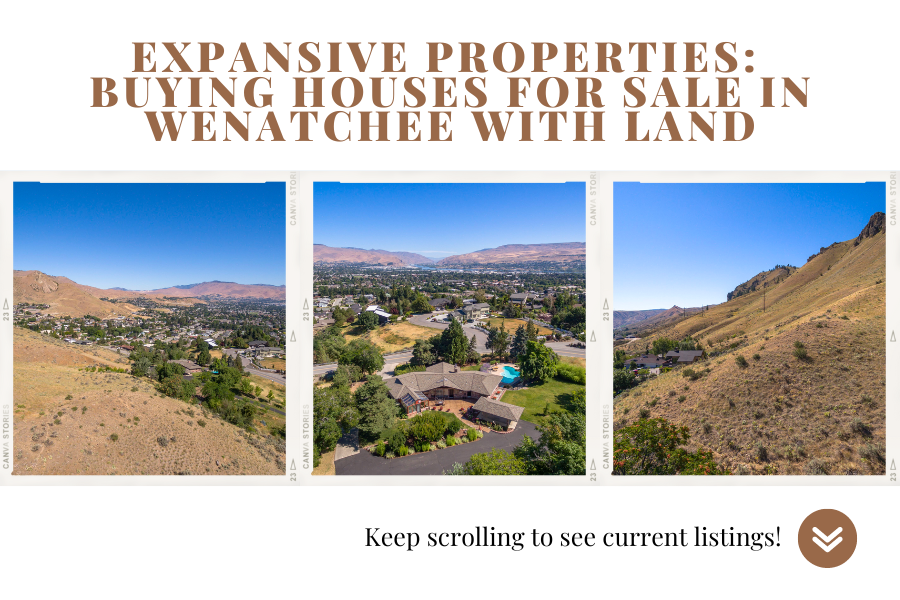 Wenatchee is nestled amidst picturesque landscapes and offers an array of outdoor activities for nature enthusiasts. With spacious land at your disposal, residents can partake in gardening, farming, or creating a private outdoor retreat. From hiking and biking along scenic trails to fishing and river rafting, the region provides endless opportunities for exploration and adventure. Living with a house on lakefront land adds to the charm, allowing for immediate access to water activities such as swimming, boating, and kayaking. Beyond outdoor pursuits, Wenatchee's scenic beauty invites residents to explore the charming town's festivals, farmer's markets, and nearby wineries.
See these listings!
September 30, 2023