Houses for Sale in Wenatchee
Buying a house for sale in Wenatchee presents a wide range of options to suit different preferences and needs. From cozy single-family homes to spacious townhouses and modern condos, Wenatchee offers a diverse selection of housing types. Whether you're looking for a charming historic property or a contemporary new build, there are homes available to cater to various lifestyles. The convenience of having access to a range of housing options ensures that buyers can find a home that meets their specific requirements and preferences.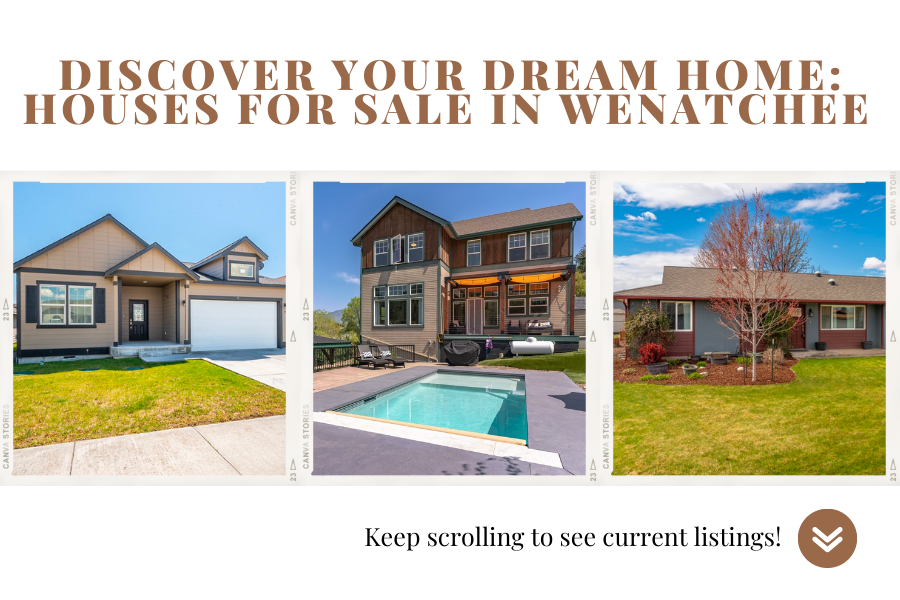 In addition to the variety of homes available, Wenatchee offers a multitude of activities and attractions. Nestled in the heart of North Central Washington, this vibrant town boasts stunning natural beauty, with the Wenatchee River running through it and the Cascade Mountains providing a picturesque backdrop. Residents can engage in outdoor activities such as hiking, biking, and fishing in the surrounding areas. The region is also renowned for its wineries, offering opportunities for wine tasting and vineyard tours. Furthermore, Wenatchee hosts several events and festivals throughout the year, including the Washington State Apple Blossom Festival and the Taste of the Harvest, providing a lively and engaging community atmosphere
Check out these houses!
September 30, 2023