Houses for Sale in Chelan with Pool
If you're considering buying a house with a pool for sale in Chelan, get ready to indulge in a luxurious and vibrant living experience. This charming lakeside town in Washington offers a selection of beautiful homes with private pools, providing the perfect setting for relaxation and recreation. From modern properties with stylish poolside lounges to classic designs with refreshing swim areas, Chelan's real estate market offers a diverse range of options to suit your preferences. Beyond the allure of a pool, living in Chelan presents a multitude of captivating outdoor activities and the convenience of lakeside living.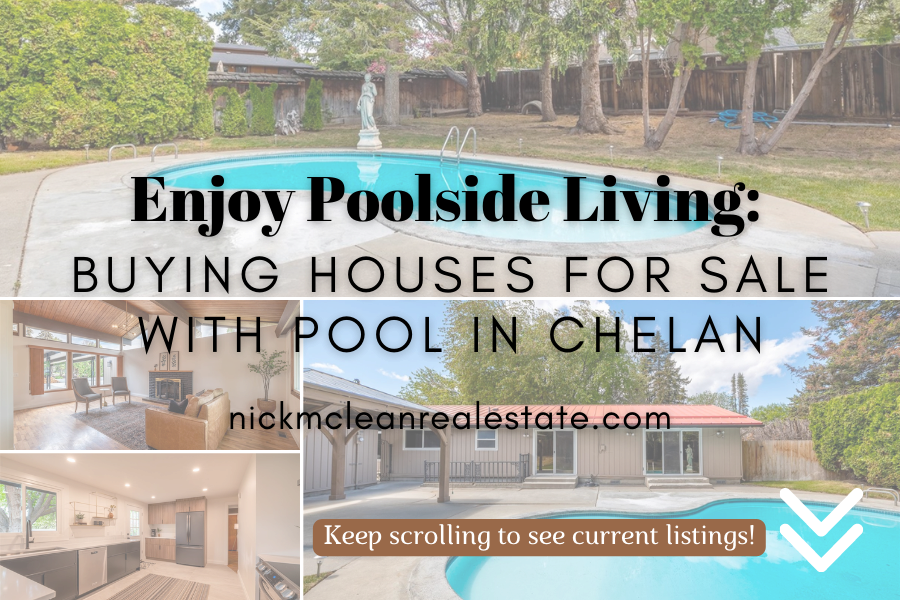 Living in a house with a pool in Chelan offers the ultimate convenience and luxury. The convenience of having a private pool means you can cool off, relax, and entertain without leaving your property. Imagine hosting poolside gatherings with family and friends, where everyone can bask in the sun or unwind in the water. With Chelan's delightful climate, having a pool provides the perfect respite during warm summer days. Additionally, the convenience of living in a lakefront home means you have immediate access to the water for more aquatic adventures. Whether you seek a tranquil escape or an active lifestyle filled with water activities, life in Chelan's houses with a pool offers the ideal combination of relaxation, convenience, and the joy of lakeside living.
Check out these House with Pools
September 30, 2023
$1,750,000
Med. List Price