Houses for Sale in Okanogan with Pool
If you're considering buying a house with a pool for sale in Okanogan, get ready to embrace a serene and invigorating lifestyle. This picturesque town in Washington offers a selection of homes with private pools, providing a perfect oasis for relaxation and enjoyment. From modern properties with stylish poolside retreats to classic designs with refreshing swim areas, Okanogan's real estate market offers a diverse range of options to suit your preferences. Beyond the allure of a pool, living in Okanogan opens up a world of outdoor adventures and the convenience of lakeside living.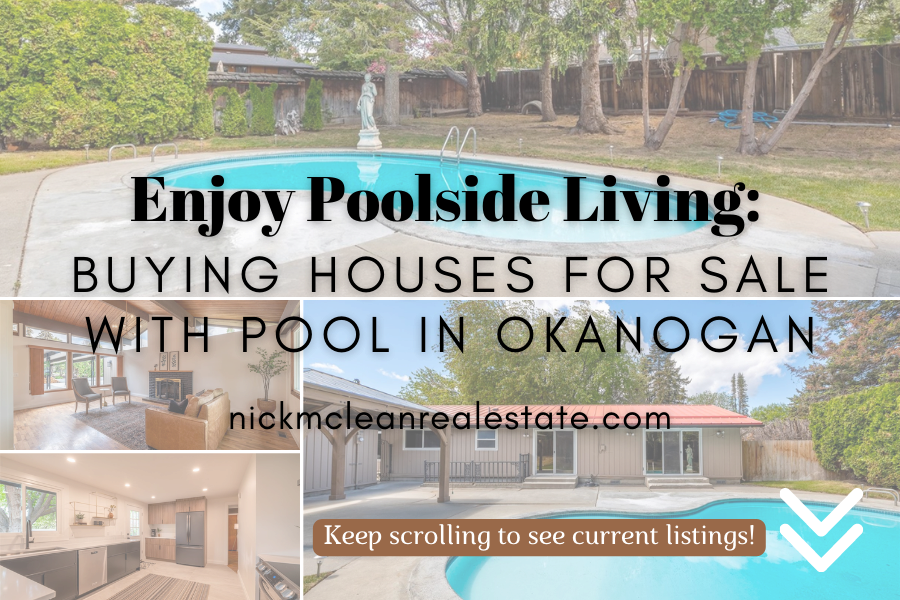 Surrounded by breathtaking landscapes and stunning lakes, Okanogan offers residents a wealth of recreational activities. From boating and fishing to kayaking and paddleboarding, the nearby lakes provide endless opportunities for water-based fun. Living in a lakefront home with a pool means you can experience the best of both worlds – take a leisurely swim in your private pool and then head to the lake for more aquatic adventures. Beyond the water, Okanogan's scenic beauty invites residents to explore nearby hiking trails, engage in wildlife watching, and enjoy picnics in nature.
Check out these Houses with Pool in Okanogan
September 30, 2023
Custom built high quality 3500sf 4BR/3BA home in desirable neighborhood. Vaulted great room with a wall of windows showcasing the stunning panoramic views. French doors lead to the massive deck for...
Are you ready for your new 2.66 acre paradise in the beautiful Okanogan valley? Once you enter the main level of the home, the custom quartz fireplace grabs your attention. On this level you will...