Houses for Sale in Wenatchee with Pool
Buying a house with a pool in Wenatchee can offer numerous benefits and enhance one's quality of life. Firstly, having a pool provides a private oasis right at home. Wenatchee's warm summers make it an ideal location for enjoying outdoor activities, and having a pool allows residents to cool off and relax without having to leave their property. Whether it's taking a refreshing swim, lounging by the poolside, or hosting pool parties and gatherings with friends and family, a pool offers endless opportunities for leisure and entertainment. It provides a convenient and enjoyable way to stay active, improve fitness, and create lasting memories with loved ones.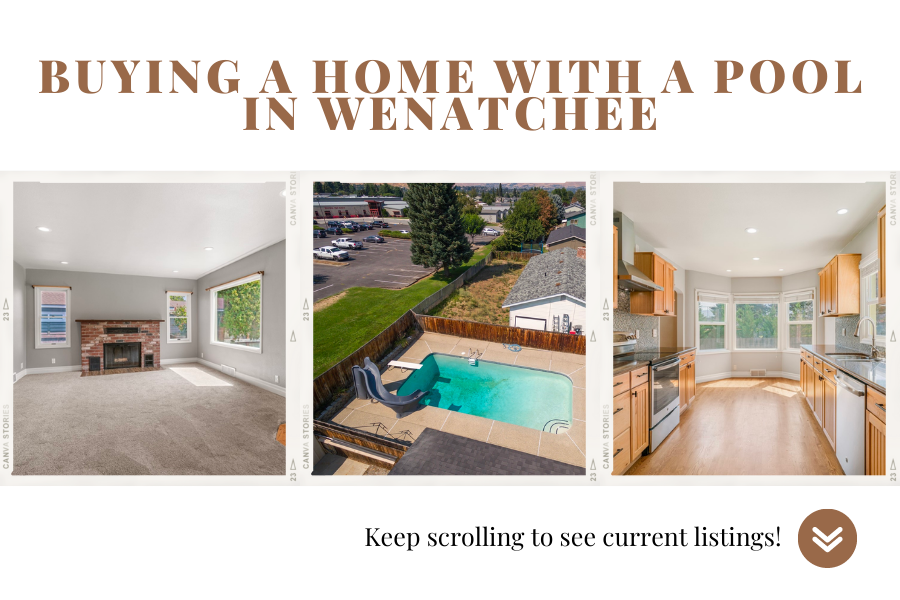 Secondly, a pool can increase the value of a property and make it more attractive to potential buyers. Homes with pools often have a higher desirability and can command a premium in the real estate market. In Wenatchee, where outdoor recreation is highly valued, a house with a pool can be a sought-after feature. Buyers looking for a summer retreat or a property with resort-like amenities may be particularly interested in homes with pools. Therefore, investing in a house with a pool not only enhances your own enjoyment but can also be a wise financial decision, potentially providing a strong return on investment in the future.
Check out these homes with pool in Wenatchee
September 30, 2023