Lake Houses for Sale in Chelan
Living near a lake or owning a lake house can provide numerous benefits and enrich one's lifestyle. Firstly, the breathtaking views and tranquil ambiance of a lake create a serene and picturesque living environment. Waking up to the shimmering waters, enjoying stunning sunsets, and experiencing the calming sounds of nature can be incredibly soothing and therapeutic. The proximity to the water allows residents to immerse themselves in the beauty of nature, fostering a sense of peace and relaxation. Whether it's enjoying a cup of coffee on the porch or engaging in water activities like boating or fishing, living near a lake offers a unique and refreshing experience that can enhance overall well-being.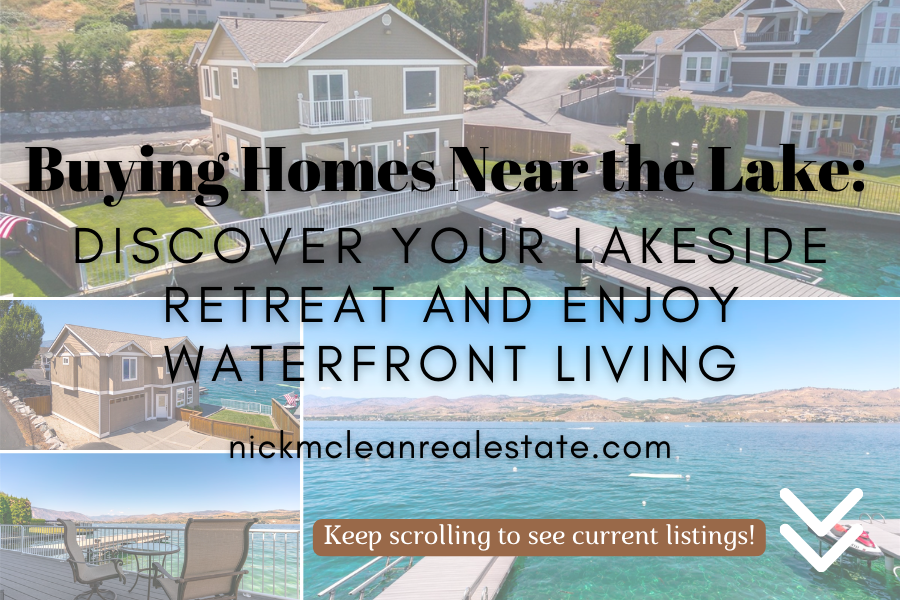 Furthermore, lake living provides ample recreational opportunities. Residents can indulge in a wide range of water-based activities such as swimming, kayaking, paddleboarding, or simply lounging on the beach. The presence of a lake often means access to hiking trails, biking paths, and picnic spots in the surrounding area, further promoting an active and outdoorsy lifestyle. Living near a lake also creates opportunities for socializing and building a sense of community. Neighbors with shared interests in water activities can come together, fostering connections and creating a vibrant community spirit. Additionally, lakefront properties often offer privacy and seclusion, allowing residents to enjoy a peaceful retreat away from the noise and congestion of urban areas.
Lake Houses For You
September 30, 2023