Lake Houses for Sale in Leavenworth
Buying a lake house for sale in Leavenworth offers a unique and idyllic living experience. With access to stunning lakefront views, residents can enjoy a wide range of water activities right from their own property. Whether it's swimming, boating, kayaking, or fishing, living in a lakefront home in Leavenworth allows for convenient and immediate enjoyment of the beautiful waters of the lake. The tranquil surroundings create a serene atmosphere, perfect for relaxation and unwinding. Additionally, lakefront living provides opportunities for breathtaking sunsets, peaceful walks along the shoreline, and hosting gatherings with family and friends. Embracing life in a lake house in Leavenworth allows residents to create unforgettable memories and forge a strong connection with nature.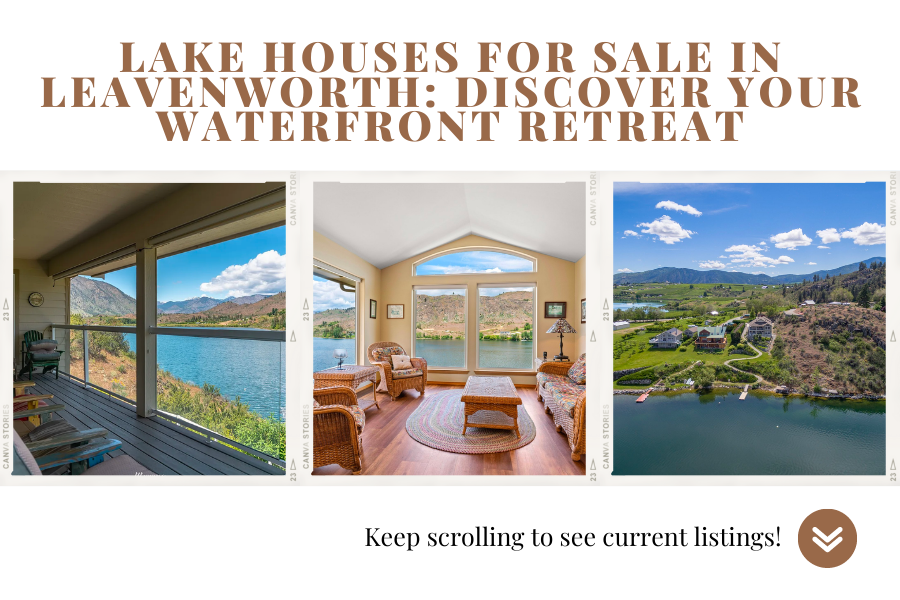 Convenience is a significant advantage of owning a lake house in Leavenworth. With direct access to the lake, residents can engage in water activities without the need for travel or membership to a community facility. The convenience of having a private dock or beach area allows for easy boat launches, swimming, and lounging by the water. Furthermore, the proximity to town amenities ensures that residents can easily access shops, restaurants, and entertainment options while enjoying the tranquility of lakeside living. The combination of convenience and natural beauty creates a lifestyle that seamlessly blends relaxation, recreation, and everyday practicality.
Check out these properties
September 30, 2023
$2,350,000
Med. List Price