New Homes for Sale in Wenatchee
If you're considering buying a new home in Wenatchee, you're in for a delightful and modern living experience in this vibrant city nestled amidst picturesque landscapes. Wenatchee offers a selection of new homes, each boasting contemporary designs, energy-efficient features, and state-of-the-art amenities. From charming townhouses to spacious family residences, Wenatchee's real estate market caters to diverse preferences. Beyond the allure of a new home, living in Wenatchee presents an array of outdoor activities, convenience, and a high quality of life.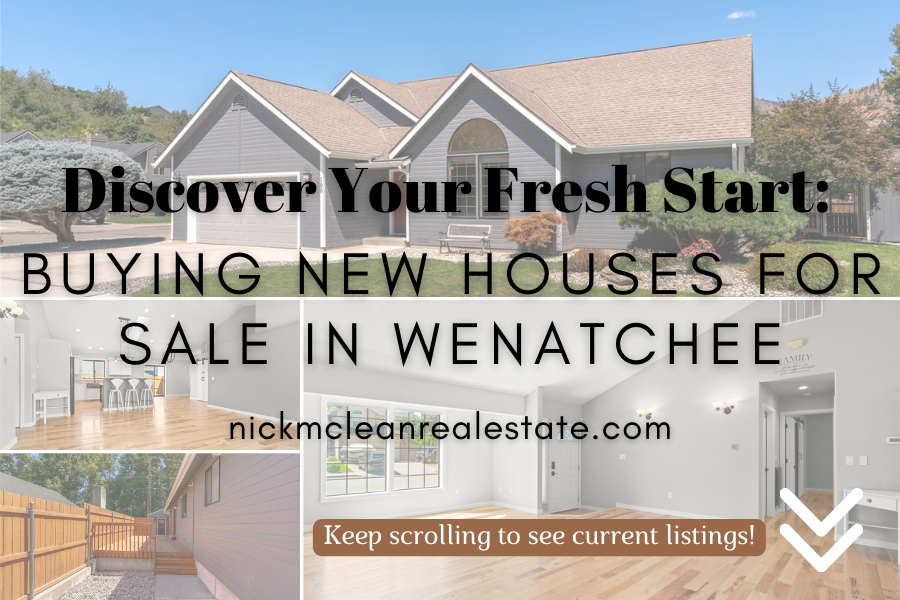 Wenatchee's scenic beauty, with the Cascade Mountains as a backdrop, invites residents to enjoy a wide range of outdoor activities. From hiking and biking along scenic trails to skiing and snowboarding in the nearby mountains, the region provides endless opportunities for exploration and adventure. The city's proximity to the Columbia River also offers water-based activities such as fishing, paddleboarding, and river rafting. Beyond outdoor pursuits, Wenatchee boasts a lively arts and culture scene, as well as a variety of local events and festivals, ensuring a vibrant and fulfilling lifestyle.
No Matching Listings
Try a new search, or click below to get notified when matching listings become available.