Buying New Houses for Sale in Okanogan
If you're considering buying a new house for sale in Okanogan, you're embarking on an exciting journey of modern living in a town surrounded by natural beauty and abundant recreational activities. Okanogan offers a range of new homes, each boasting contemporary designs, energy-efficient features, and state-of-the-art amenities. From spacious family residences to charming townhouses, the town's real estate market caters to diverse preferences. Beyond the allure of a new home, living in Okanogan presents residents with a multitude of outdoor adventures and the convenience of lakeside living.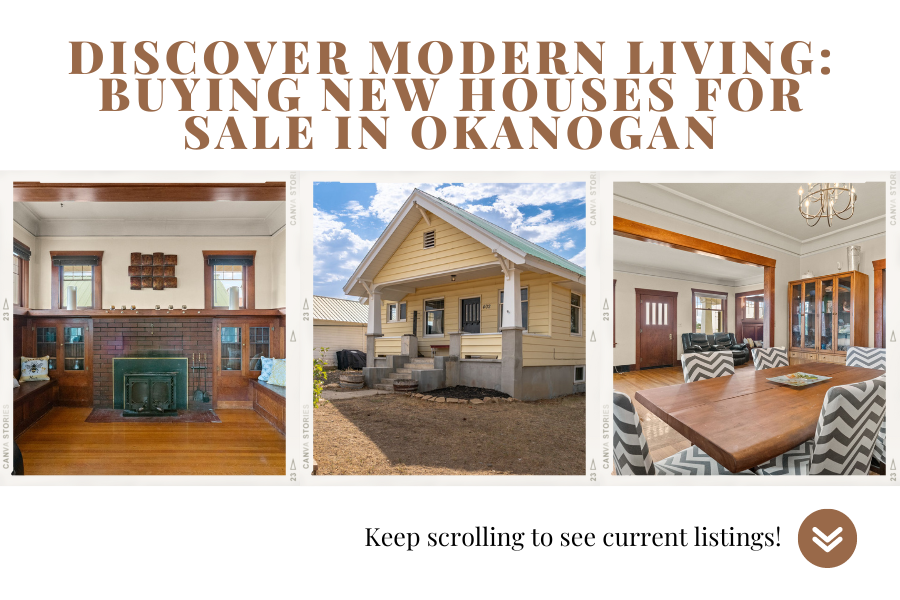 Surrounded by picturesque landscapes and stunning lakes, Okanogan provides residents with endless opportunities for outdoor activities. From hiking and camping to fishing and water sports on nearby lakes, the region offers a wide range of recreational pursuits for nature enthusiasts. Living in a lakefront home adds to the charm, allowing for immediate access to water-based activities such as swimming, boating, and fishing. Beyond outdoor adventures, Okanogan's scenic beauty invites residents to explore nearby parks, take leisurely walks along the shoreline, and experience breathtaking sunsets.
Check out these homes
September 30, 2023