Okangan Real Estate
Nestled in the stunning landscapes of Washington, Okanogan offers an array of attractions and outdoor activities that cater to every adventurer's heart.
The Okanogan Valley in Northern Washington boasts breathtaking natural beauty and serves as an idyllic location for living, working, and raising a family, thanks to its abundance of rivers and lakes. With a diverse selection of homes for sale, ranging from affordable starter homes to luxurious estates, the valley offers a wide range of real estate options to suit various budgets and preferences. Whether you prefer the charm of rural villages, the tranquility of small towns, or the vibrancy of urban areas, the Okanogan Valley provides an enticing selection of neighborhoods to choose from. Consider the Okanogan Valley as your next place to call home.

Why are people seeking real estate opportunities in Okanogan WA?
The Okanogan Valley is a natural paradise that is rapidly becoming a hot spot for real estate investment. With its picturesque mountain ranges, fertile soil, and abundant water resources, the Okanogan Valley is a prime location for any type of business or residential development. Several real estate investment opportunities are available in the Okanogan Valley. Some of the most popular areas for real estate development include the cities of Okanogan, Tonasket, Oriville and Omak. The Okanogan Valley is a great place to live, work, and raise a family.
The valley is home to a number of small, family-owned businesses, which makes it a friendly and welcoming community. The valley also has a growing economy. The Okanogan Valley is a great place to invest in real estate. The region has a healthy economy, a strong population, and a number of several real estate development opportunities. If you are looking for a place to invest in real estate, the Okanogan Valley is a great place to consider.
Okanogan Valley has something for everyone. From the majestic snow-capped peaks of the Okanogan National Forest to the picturesque lakes and rivers, this area has something for everyone. Whether you're looking for a rural escape or a bustling city with all the amenities, there's a place for you in the Okanogan Valley. When searching for Okanogan Valley real estate, it's important to consider the different types of properties available. There are acres of land available for sale in the valley, ranging from smallholdings to large ranches. There are also plenty of options for buying property in the valley, whether you're looking to purchase an existing property or build your own.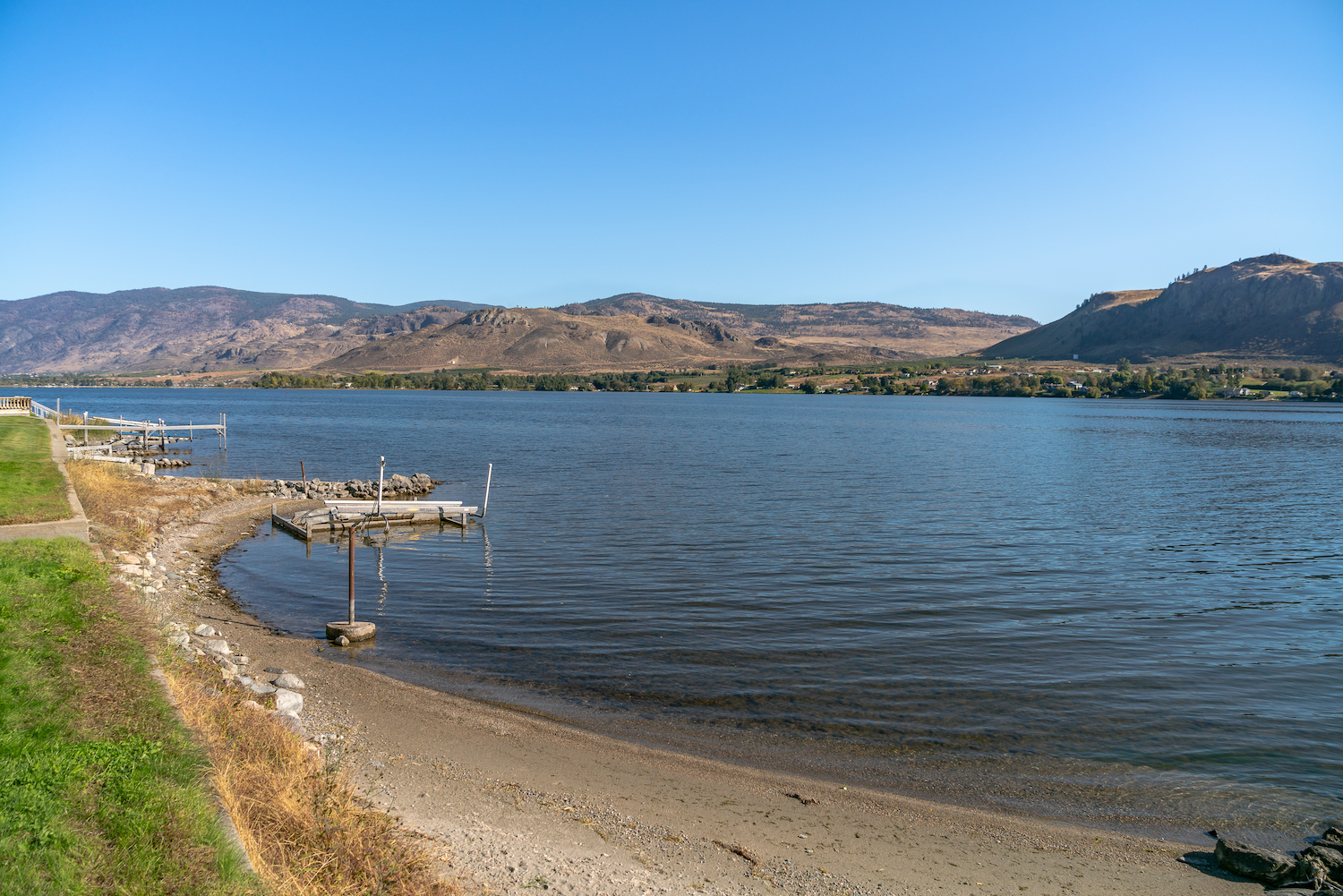 What does Okanogan Offers?
Okanogan Valley, located in Northern Washington, offers a wealth of experiences and attractions for residents and visitors alike. Here are some highlights of what Okanogan has to offer:
1. North Cascades National Park: Immerse yourself in the breathtaking beauty of North Cascades National Park, located near Okanogan. Discover its rugged mountains, cascading waterfalls, and pristine alpine lakes through scenic drives, hiking trails, and camping opportunities.
2. Omak Stampede: Experience the excitement of the Omak Stampede, one of the largest rodeos in the Pacific Northwest. This annual event features thrilling rodeo competitions, Native American dances, a spectacular parade, and a variety of entertainment for the whole family.
3. Okanogan Valley Farmers Market: Indulge in the flavors of the region by visiting the Okanogan Valley Farmers Market. Sample fresh, locally grown produce, homemade treats, and handcrafted goods while supporting local farmers and artisans.
4. Conconully State Park: Escape to the peaceful oasis of Conconully State Park, known for its tranquil lakes and scenic surroundings. Enjoy boating, fishing, camping, or simply bask in the serenity of nature as you hike through picturesque trails.
5. Okanogan County Historical Museum: Dive into the rich history of the region at the Okanogan County Historical Museum. Explore exhibits that showcase the area's Native American heritage, pioneer settlements, and the impact of the mining and logging industries.
6. Okanogan River: Take a leisurely stroll along the Okanogan River, which flows through the heart of the town. Enjoy the serene ambiance, spot wildlife, or engage in water activities such as fishing or kayaking.
7. Okanogan County Fair: Plan your visit during the Okanogan County Fair, an annual event that showcases agricultural exhibits, carnival rides, live entertainment, and delicious fair food. Experience the charm of a traditional county fair and create lasting memories.
8. Methow Valley: Venture into the nearby Methow Valley, known for its scenic beauty and outdoor recreation opportunities. Enjoy hiking, mountain biking, cross-country skiing, and horseback riding in this stunning valley surrounded by the Cascade Mountains.
These must-visit places in Okanogan offer a glimpse into the region's natural wonders, cultural heritage, and vibrant community spirit. Whether you seek outdoor adventures, cultural experiences, or a taste of local life, Okanogan has something for everyone to enjoy.
Who should I trust when considering real estate in Wenatchee, WA?
Nick McLean Real Estate Group is known as an excellent real estate company that is also known for its professionalism and dedication to customer satisfaction. As a company, we have a wide range of services and property opportunities to offer to clients and are always up for new and innovative ideas.
If you are looking for an excellent real estate company that is dedicated to providing the best possible service to its clients, then Nick McLean Real Estate Group is a perfect choice for you.
Our team is committed to providing the highest level of service and expertise, and we are dedicated to helping our clients find the perfect property for their needs. If you are interested in learning more about our real estate services, or if you would like to schedule a consultation, please contact us today.
We would be happy to answer any questions that you may have.