Old Houses for Sale in Chelan
If you're considering buying an old home in Chelan, you're about to embark on a timeless and enchanting journey in this lakeside paradise surrounded by natural beauty. Chelan offers a selection of historic homes, each with its own unique charm and architectural heritage, reflecting the rich history of the region. From cozy cottages with vintage appeal to stately colonial-style residences, Chelan's real estate market caters to those who appreciate the allure of older properties. Beyond the allure of an old home, living in Chelan presents an array of outdoor activities, convenience, and a high quality of life.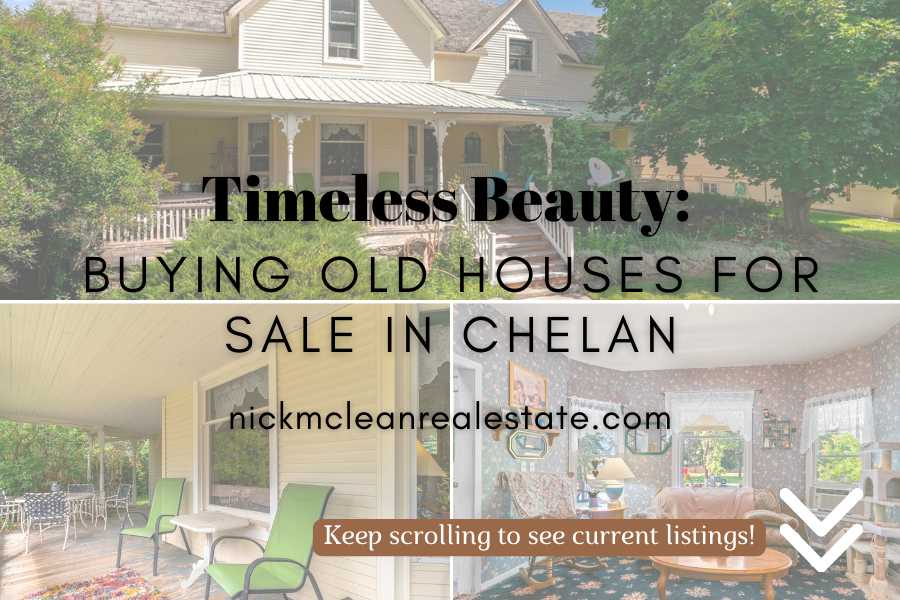 Chelan's scenic beauty, with the sparkling waters of Lake Chelan, invites residents to enjoy a myriad of water-based activities. From swimming and boating to paddleboarding and fishing, living in Chelan offers immediate access to a world of aquatic fun and relaxation. The region's picturesque landscapes also invite residents to explore hiking trails, go camping, and indulge in wine tasting at nearby vineyards. Chelan's small-town charm, lively events, and friendly community add to the vibrant atmosphere, making it an ideal place to call home.
See these listings:
September 30, 2023