Old Houses for Sale in Okanogan
Okanogan's natural beauty, with its picturesque landscapes and tranquil surroundings, invites residents to embrace a variety of outdoor pursuits. From hiking and camping in nearby national forests to fishing and boating in the region's lakes and rivers, the area provides endless opportunities for exploration and adventure. The town's close-knit community and friendly atmosphere create a welcoming environment, while cultural events and local gatherings add to the vibrant lifestyle of the region.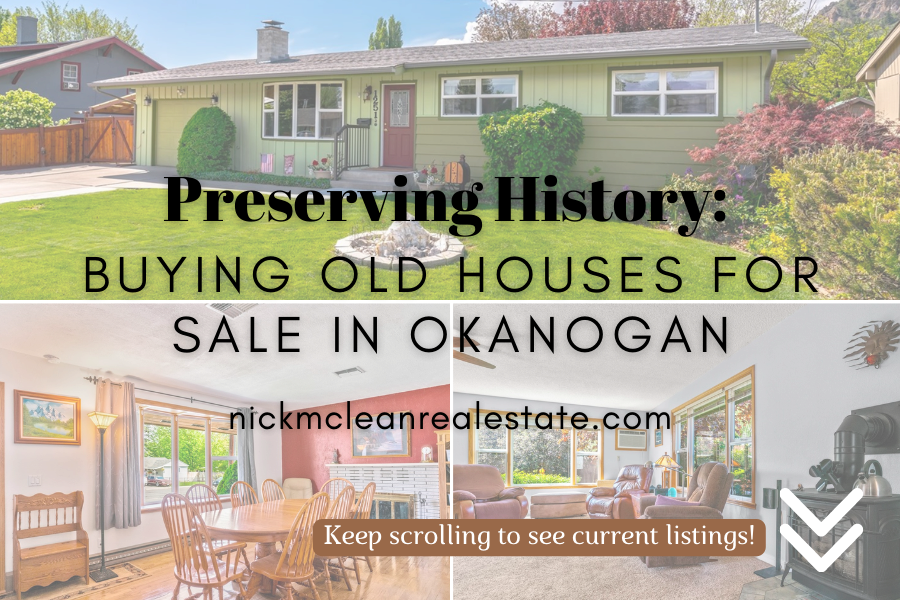 Living in an old home in Okanogan brings the charm of the past combined with the comforts of modern living. These historic properties often feature unique details, such as vintage craftsmanship and traditional architectural elements, adding a touch of nostalgia and character to daily life. While preserving the historical allure, many old homes have been updated with modern amenities, ensuring a comfortable and convenient living experience. The convenience of living in Okanogan means you have access to essential amenities, shops, and dining, all within the charm of a small town. The sense of community, laid-back lifestyle, and a strong connection to nature contribute to a high quality of life for residents. Whether you seek a peaceful retreat in a historical setting or an active lifestyle with outdoor adventures, life in an old home in Okanogan offers the perfect blend of charm, convenience, and the joy of living amidst natural beauty and historical heritage.
See these homes:
September 30, 2023