Buying Small Houses for Sale in North Central Washington
If you're considering buying a small house in North Central Washington, you're about to embark on a delightful journey of simplicity and connection to nature in this picturesque region. North Central Washington offers a selection of charming small houses, each with a cozy appeal and a focus on minimalist living. From quaint cottages nestled amidst stunning landscapes to compact modern homes, the region's real estate market caters to those who appreciate the allure of a smaller living space. Beyond the charm of a small house, living in North Central Washington presents a plethora of outdoor activities, convenience, and a high quality of life.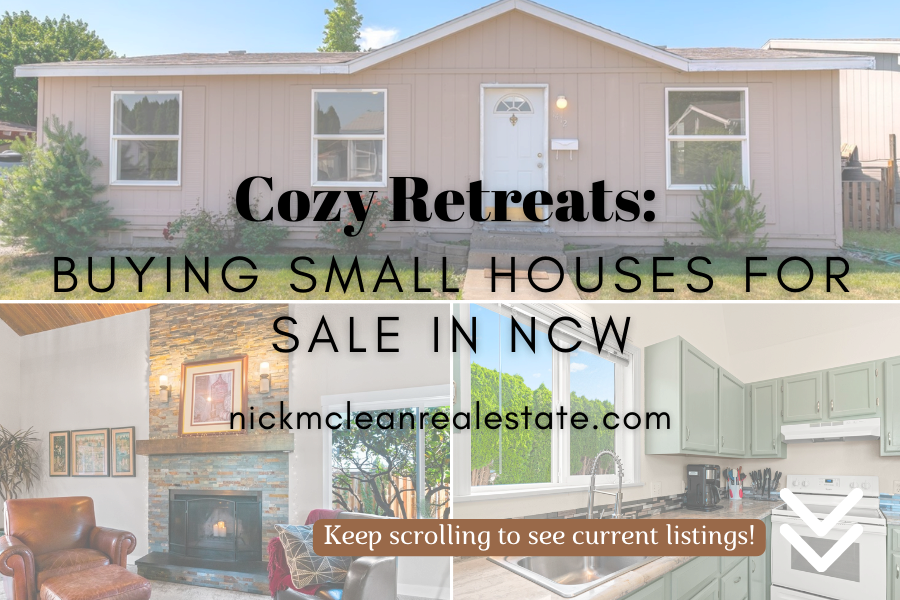 North Central Washington's breathtaking landscapes and abundant natural beauty invite residents to embrace a variety of outdoor pursuits. From hiking and biking along scenic trails to skiing and snowboarding in the nearby mountains, the region provides endless opportunities for exploration and adventure. The area's pristine lakes and rivers offer water-based activities like fishing, kayaking, and paddleboarding, providing a delightful escape into nature. Living in a small house allows for a closer connection to the environment, fostering a lifestyle centered around simplicity and appreciation for the outdoors.
See these listings:
September 30, 2023