Zillow Houses for Sale in North Central Washington
When it comes to buying newly listed homes, Zillow is undoubtedly a popular and trusted platform for many homebuyers. With its vast database and user-friendly interface, Zillow provides a convenient way to explore properties on the market but has its draw-backs. It's always wise to consider alternative uncurated websites like nickmcleanrealestate.com when searching for homes across NCW (North Central Washington). That way an algorithms won't leave out properties that you need to see.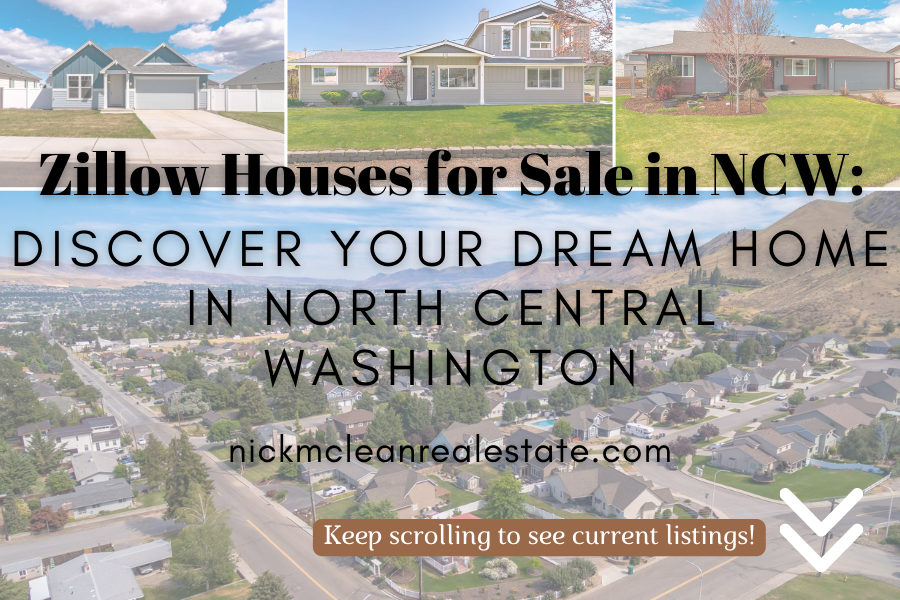 By exploring other websites like nickmcleanrealestate.com, homebuyers can gain additional perspectives and access to a broader range of listings specifically focused on the NCW region. Local real estate websites often offer insights and expertise that can enhance the homebuying process. Nick McLean Real Estate Group, for example, is a reputable agency specializing in NCW properties. Their website provides comprehensive listings, including new homes, luxury properties, and more. Utilizing such websites alongside Zillow allows buyers to uncover hidden gems and potentially gain an advantage in a competitive market. Furthermore, local websites often have detailed information about the neighborhoods, schools, and amenities in NCW, helping buyers make informed decisions about their desired location.
Check out these homes available in today's marketplace and get expert advice from our agents!
Houses for Sale in NCW
September 30, 2023